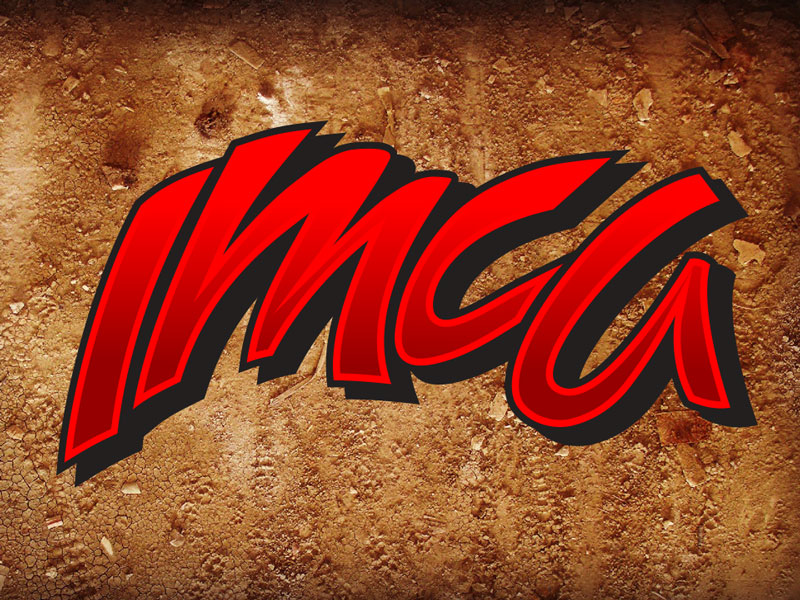 By Mike Hughes
STOCKTON, Kan. (Aug. 11) – The Kansas Thunder Series ½-mile Shootout returned to Rooks County Speedway in Stockton Thursday evening, as part of the Rooks County Fair. Two new faces appeared in victory lane, and two other made repeat appearances.
Clay Money led from green to checkered in the 15-lap Xtreme Motor Sports IMCA Modified fea­ture. Kaid Calhoon chased Money the entire race but finished second, trailed by Randy Wilson, Brian Calhoon and Tim Watts.
The IMCA Sunoco Hobby Stock feature got off to a rough start as it took three attempts before the race finally got underway. Brady Bencken paced the first two laps before Colton Pfeifer took the lead.
Pfeifer ran over debris on lap seven and had to pit to change a tire under caution, handing the lead back to Bencken. Zach Olmstead chased Bencken the remainder of the race but had to set­tle for the runner-up spot. Cody Graham was third, followed by Shay Simoneau and Jeromy Wag­ner.
The series wins were the first for both Bencken and Money.
Daniel Gottschalk won his third Karl Chevrolet Northern SportMod series feature but had to work hard to earn it.
Kamren Gruber jumped to the lead of the 15-lap race at the drop of the green and pulled away. Gottschalk slowly reeled in Gruber and caught up but could not pass. As the field came to the white flag, Gottschalk finally got past Gruber and held on for the win.
Tracy Holloway was third, followed by Logan Thomsen and Tracy Harr.
Kyle Pfeifer won his second series IMCA Sunoco Stock Car feature. Pfeifer led all 12 laps in the caution-free race. Chad Sterling was second, with Jason Davis, Dustin McClurg and Chase Cona­way rounding out the top five.
The series will conclude on Saturday, August 20, at Elmwood Park Speedway in Norton.  Race time is 7 p.m.
Feature Results
Modifieds – 1. Clay Money; 2. Kaid Calhoon; 3. Randy Wilson; 4. Brian Calhoon; 5. Tim Watts; 6. Jesse Richter; 7. Don Geist; 8. Mike Petersilie; 9. Tyler Frye.
Stock Cars – 1. Kyle Pfeifer; 2. Chad Sterling; 3. Jason Davis; 4. Dustin McClurg; 5. Chase Cona­way; 6. Shaylon Holloway.
Northern SportMods – 1. Daniel Gottschalk; 2. Kamren Gruber; 3. Tracy Holloway; 4. Logan Thomsen; 5. Tracy Harr; 6. Trevor Geist; 7. Brian Davidson; 8. Tanner Portenier; 9. Kolton Vogel; 10. Madison Reed; 11. Brady Skrdlant; 12. C.J. Pfannenstiel; 13. Jeremy Couse; 14. Kelly Kar­nopp; 15. Troy Attwood; 16. Tyler Watts; 17. Chance Miller; 18. Pat Bedore; 19. Jason Gray. 
Hobby Stocks – 1. Brady Bencken; 2. Zach Olmstead; 3. Cody Graham; 4. Shay Simoneau; 5. Jeromy Wagner; 6. Spencer Hilbrink; 7. Colton Pfeifer; 8. Rhett Kingsbury; 9. Brett Henke; 10. Nicole Woods; 11. Jace Smith; 12. Jesse Prockish; 13. Mark Normandin; 14. Travis Coop; 15. Joel Dix; 16. Cody Williams; 17. Tim Colburn; 18. Justin Meserve; 19. Irvin Earl; 20. Michael Smith; 21. Josh Hrabe; 22. Justin Rohr.