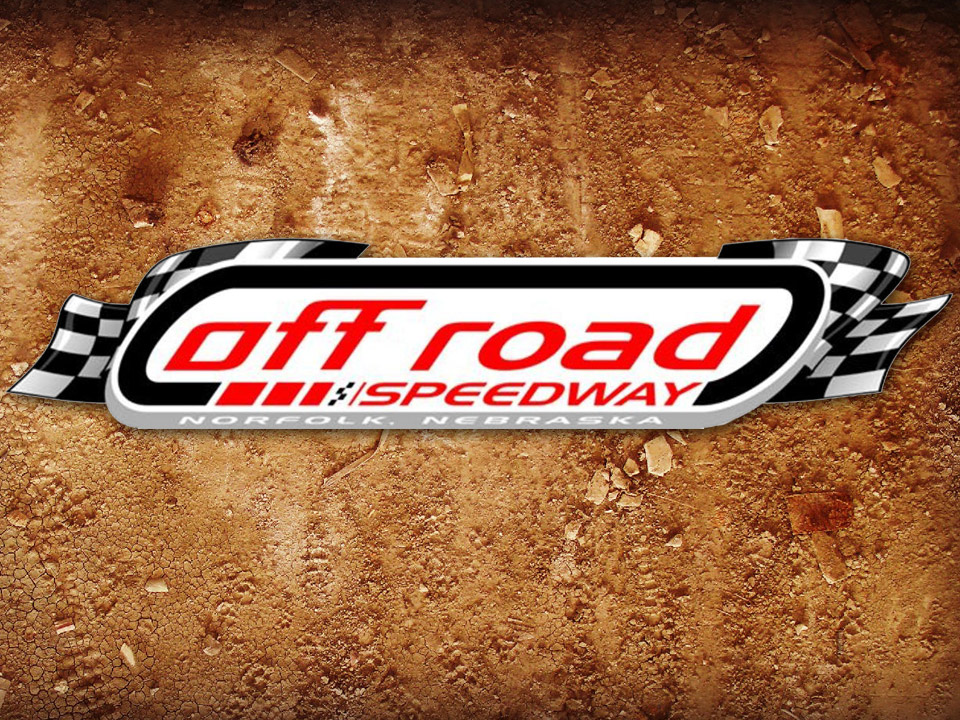 By Randy Pospishil
NORFOLK, Neb. (Aug. 6) – The time for making a move in the points standings at Off Road Speed­way is running out as just three nights of racing remain before Championship Night on Sept. 3.
Not surprisingly, among the top finishers during Saturday night's features were several names found toward the top of those division standings.
In the Mach-1 Sport Compact feature, for example, the top three places went to drivers who hap­pen to be listed first, second, and third in the standings … Lance Mielke, Shannon Pospisil and Brooke Fluckiger, respectively … and within 10 total points of each other.
Mielke picked up a critical second win of the season at Off Road Speedway among 11 top five finishes in 12 races. Pospisil and Fluckiger each added a ninth top five finish to their 12-race total.
Another driver who notched a second win of the season at Off Road Speedway was IMCA Sunoco Hobby Stock pilot Jeremy Hoskinson, who didn't get to the lead until passing Wes Hochstein on the outside with just four laps remaining in the 16-lap feature.
Hoskinson, currently in second place in the standings, will move closer to division leader TeJay Mielke. Meanwhile, Hochstein's second place finish will give him a chance to move up the list and into the top six. Tiffany Bittner, trailing Hoskinson by just two points in the standings, took third.
Chad Bruns, on the other hand, added to his point lead atop the IMCA Sunoco Stock Car stand­ings by winning his fifth local feature of the season. Bruns passed Shawn Primrose to get the lead with nine laps to go and won by several car lengths. Primrose finished second while John Had­cock took third. Hadcock and Primrose are third and fifth in division points.
Cautions and re-starts kept the field in close proximity during the Karl Chevrolet Northern SportMod feature, with four to six cars contending for the lead throughout the race.
Ultimately, Kyle Prauner's win should allow him to take sole possession of the division points lead.
Prauner, who won for the seventh time in 12 starts at Off Road Speedway this season, entered the race tied with Nelson Vollbrecht. Vollbrecht will stay close after finishing third behind Dylan Pospisil.