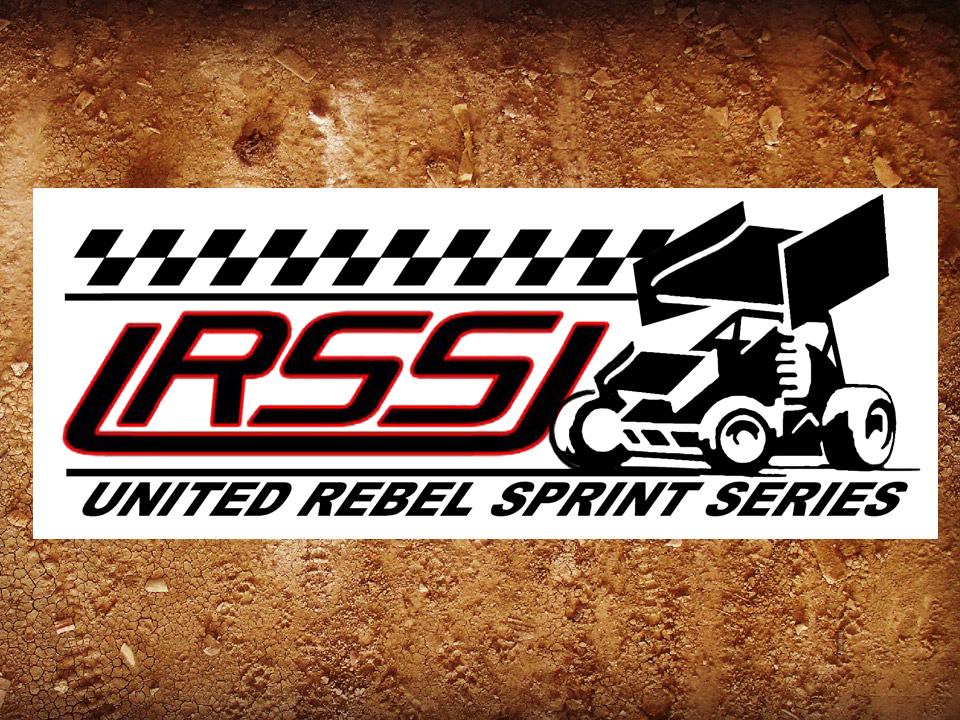 BYERS, Colo. (July 30) – Twenty-four United Rebel Sprint Series teams from Kansas, Nebraska and Colorado made the trek to Colorado Motor Sports Park for the first annual Ernie DeCroce Memorial and when the checkered flag fell it was Zach Blurton picking up his second national point win of the 2016 campaign.
Blurton had used a lap seven restart in moving up to second and was starting to reel in leader Austin Mclean as lapped traffic started to come into play.
Blurton finally used the high side to take the point on lap 17. Jed Werner and then Luke Cranston also made their way forward to second and third, respectively.
The red flag flew on lap twenty when Cris Muhler came into contact with and infield tire and got upside down to end his night.
On the restart, Blurton again jumped out to the lead with Werner, Cranston, Mclean and Patrick Bourke comprising the top five. Bourke took over fourth on lap 25.
Slower cars didn't prove to be a problem for Blurton as he wove his way to the white flag with a couple lapped cars as a cushion. When the checkers fell it was Blurton taking his third feature win of the season.
The Saturday show was the only Colorado Region stop on the 2016 Myers Racing Engines URSS na­tional point schedule.
Feature results – 1. Zach Blurton
; 2. Jed Werner
; 3. Luke Cranston; 
4. Patrick Bourke; 
5. Austin McLean
; 6. Darren Berry
; 7. Brian Herbert
; 8. Bob Schaeffer
; 9. Mark Walinder; 
10. Scott Rhoades
; 11. Justin Medlock
; 12. John Webster
; 13. Scott Cochran
; 14. Keven Schramek
; 15. Chris Crowder
; 16. Cris Muhler; 
17. Nic Sutton
; 18. Tara Jo Christie; 19. Jaime Trengove; 
20. Brad Wasson.