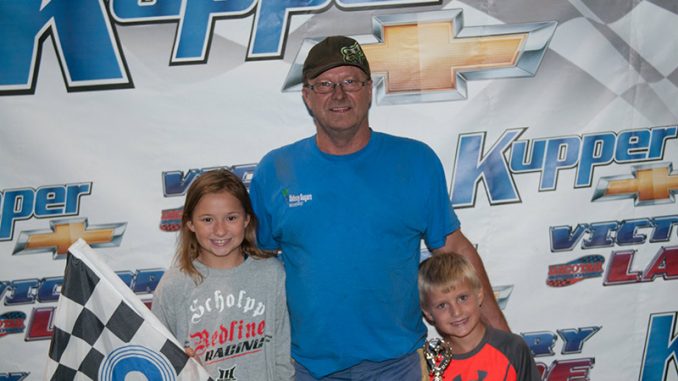 MANDAN, N.D. (July 8) – After gaining the lead on the 10th circuit, Hank Berry led to the finish of Friday's Xtreme Motor Sports IMCA Modified feature at Dacotah Speedway.
Josh Rogotski grabbed the initial lead but later got too high off turn four, allowing Tim Perkins and Berry to slip by. They raced side by side for the lead until Berry completed the pass on lap 10.
Berry started to pull away as Spencer Wilson passed Rogotski for third, bringing Ricky Thornton Jr. with him. Wilson and Thornton caught Perkins for second and passed him with five to go.
Perkins fell into the clutches of Shawn Strand and Cody Laney. Perkins couldn't hang on and fin­ished sixth behind Laney.
Strand, who started 16th, finished fourth. Thornton passed Wilson at the finish line to finish se­cond.
Josh Roehrich won the time-shortened feature for Mach-1 Sport Compacts.