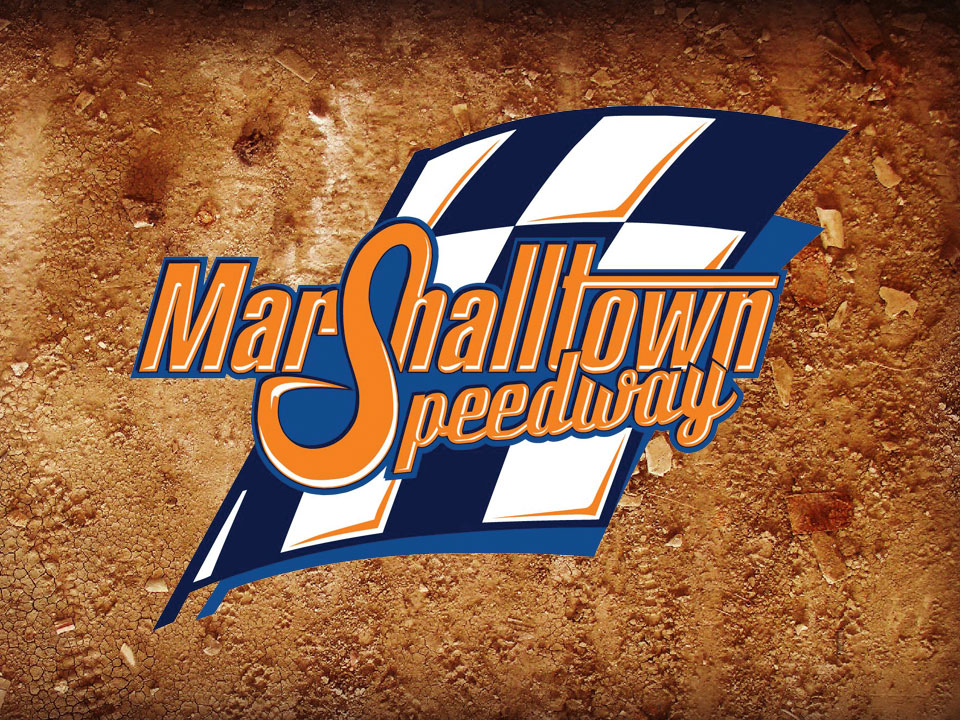 MARSHALLTOWN, Iowa (July 8) – Racing at the Marshalltown Speedway on Friday night shared the Central Iowa Fairgrounds with the county fair.
Chase Rudolf took the Karl Chevrolet Northern SportMod lead as the green flag flew, and was looking strong.  By lap five, he had 12th starting Jared VanDeest to contend with but continued to keep his lead.
VanDeest was relentless, however, pestering Rudolf until finally making it pay off at lap 12, when he grabbed the lead. VanDeest was able to distance himself from the pack in the final handful of laps, and took the checkers and the win. Eleventh starting Cory Rose was runner-up and Rudolf was third.
The 15-lap IMCA Sunoco Hobby Stock event went to Adam Armstrong.  Armstrong, who has been racing a SportMod this season, jumped back into his Hobby Stock for the night and made the switch seem effortless.  He had the lead at lap seven, and then pulled away the remaining laps to take the easy win. Leah Wroten started ninth and took the runner-up spot. Gene Nicklaus took third.
There was fast and furious racing in the IMCA Sunoco Stock Car 20-lapper. Todd Reitzler led the race immediately but suddenly at lap two there was the 99D of Damon Murty on his tail.  Murty, who had started 12th, flew around the topside and began dogging Reitzler.
Donavon Smith had also made big advances, getting to third and pressuring both Reitzler and Murty.  At lap nine, Reitzler's night turned into a nightmare, when his car appeared to dig into the entry of turn one, and then he took a huge ride as the car rolled.  Thankfully, Reitzler emerged from the car unhurt.
When racing picked back up, Murty was now the leader with Smith in second.  Murty returned to his topside run, Smith trying the low line, but it was all Murty's race from there on out, as he crossed under the checkers first once again.  Smith kept the runner-up spot and third went to 10th starter Steve Meyer.
No one should have been disappointed with the 20-lap Xtreme Motor Sports IMCA Modified fea­ture action. Trent Jackson and Jimmy Gustin wowed the crowd with lap after lap of close racing before Jackson took the checkers ahead of Gustin and Jacob Murray.