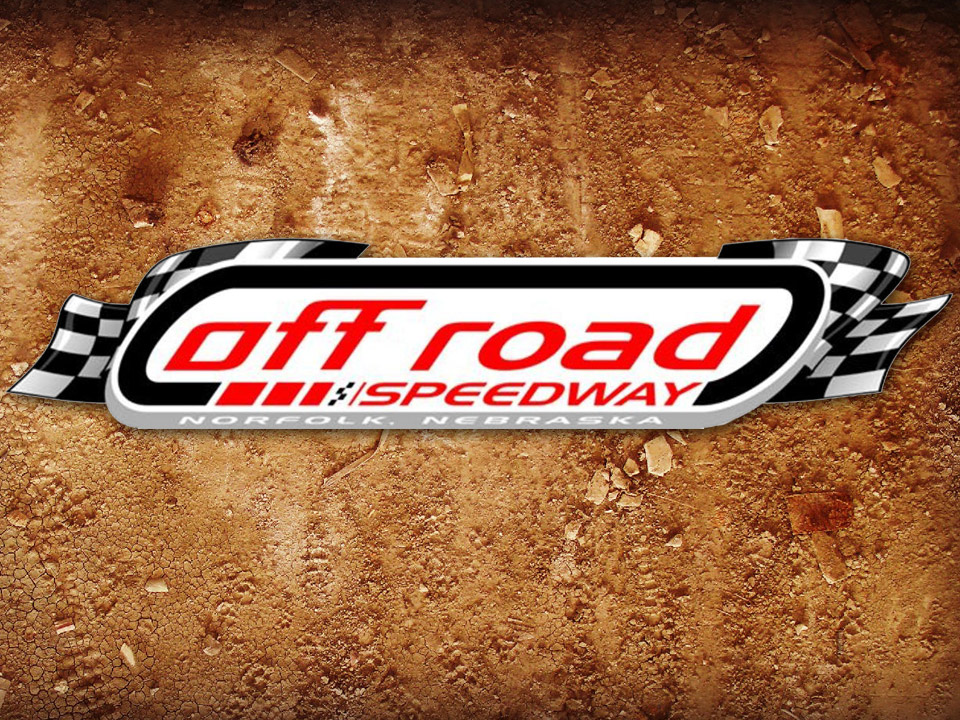 By Randy Pospishil
NORFOLK, Neb. (July 9) – The winners of the first two feature races made Saturday night at Off Road Speedway appear to be "ladies' night."
Brooke Fluckiger won the Mach-1 Sport Compact feature and Tiffany Bittner was the winner of the IMCA Sunoco Hobby Stock main event.
Fluckiger's victory was the 23-year-old's first-ever win at Off Road Speedway.
"We rolled the car here a couple weeks into (the season) and didn't have very good luck last year here, so I'm very excited," Fluckiger said. "We've been in the top five, but it's always a fight. Last year I think we ran here around eight times, and I probably finished about three of them. But we've had a lot better luck here this year than we ever have."
A good start helped Fluckiger break to the front from her third row-outside starting position just two laps into the 12-lap race. From that point she was able to hold off challenges from Cody Rush, who had started on the pole, and then Ramsey Meyer who, after several unsuccessful at­tempts to gain ground on the outside, eventually finished second ahead of Lance Mielke.
"I knew the only way I was going to keep them away from me was to stay on the bottom, so that's where I stayed," Fluckiger said.
Bittner's win in the IMCA Hobby Stocks was her fourth of the season at Off Road Speedway and, with no races held last Saturday, was also her second in a row.
Working her way to the lead from the middle of the 11-car field, Bittner survived two cautions, the last setting up a green, white, checkered finish, to get the victory.
Jeremy Hoskinson took advantage of the final caution, passing TeJay Mielke on the inside during the restart, then holding on for second place as the two crossed the finish line nearly side-by-side.
In the IMCA Sunoco Stock Car feature, Chad Bruns returned to victory lane, winning what be­came a two-car race with Shawn Primrose.
Behind the pair, Tanner Pettitt managed third after battling both his father Ron and Jason Hames for much of the race.
Kyle Prauner secured his fifth Off Road Speedway win of the season in the Karl Chevrolet North­ern SportMod feature. Cameron Meyer and Colby Langenberg rounded out the top three