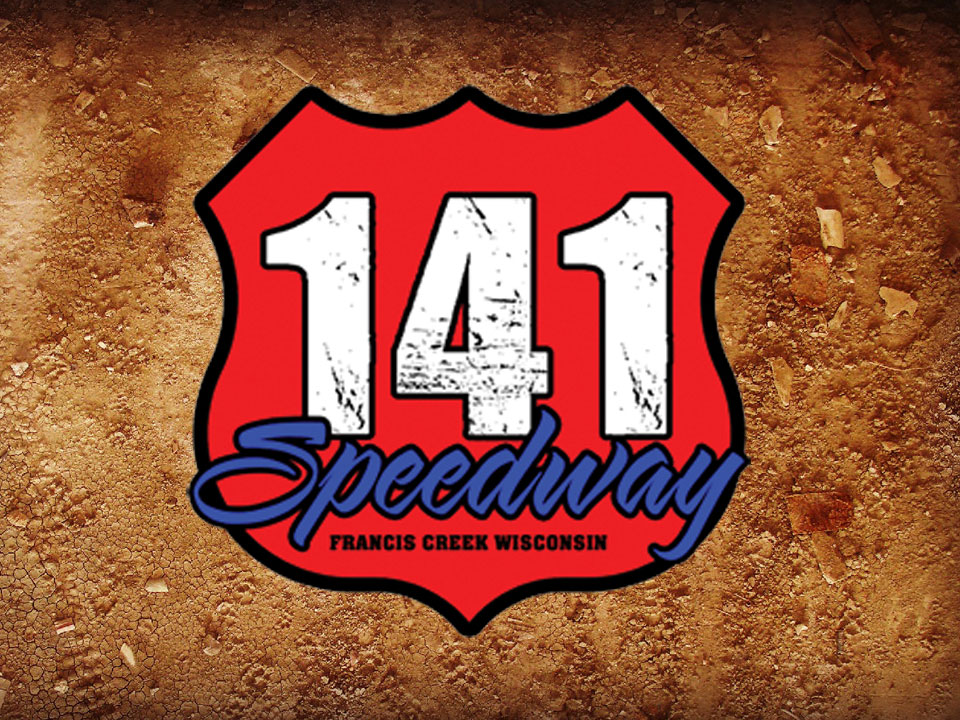 By Greg Aregoni
FRANCIS CREEK, Wis. (July 2) – Four IMCA drivers picked up their first 141 Speedway wins of the season Saturday evening.
Jeremy Jacobs has been hooked up in his Xtreme Motor Sports IMCA Modified racer the last few weeks.  Top five finishes have been easy as pie to the former champion.  A win had eluded him until Saturday night.
Brandon Long ran up front for the first five laps. Jacobs tried multiple lines around the speedway until he figured it out down low. Jacobs passed Long and was never to be touched again. Long prevailed in a late-race battle over Troy Jerovetz to finish second.  Eric Scribner finished fourth while R.M. VanPay rounded out the top five.
Aaron Stolp has won numerous grand national features in his career. In 2016, he moved up into the IMCA Sunoco Stock Cars.  He can now say he is a feature winner in the top fendered class.
Jerry Leary led until the first caution flew on lap eight. Stolp restarted fifth and rocketed to the run­ner-up position. Stolp found the right line on lap 11 and moved into the lead.  Stolp got great prac­tice as the leader on restarts as he had a handful to deal with over the second half of the race.  He took care of each one like a seasoned pro on his way to his first career win in the division.
Larry Karcz Jr. finished second over Leary. John Adams finished in the top four for the first time in his career and Tony Bouche was fifth.
Sawyer Haese led the opening lap of the Karl Chevrolet Northern SportMod main.  Kevin Bethke made what proved to be the race-winning pass on lap two.
Bethke pulled away from the field over the course of the caution-free race.  The only speed bump was lapped traffic late. Bethke had to slow over the final circuits but had built up enough cushion over the field. Jacob Zellner came home with another second place finish on the weekend. J.J. Anderson rode the top of the speedway to a podium finish. Travis Arenz finished fourth with defend­ing champion Hunter Parsons fifth.
It's not over until it's over was the motto in the IMCA Sport Compacts. Mitch Meier dominated the whole event and was well on his way to the win when a lapped car came down him on the final lap.  There was a Talladega draft between four cars on the final circuit.  Evan Beattie won the race off of turn four after contact between Alvin Testroete and Brian Watzka.  Beattie picked up the win over Testroete and Watzka.  Brody Rivest came right after in fourth and Meier finished fifth.
There is no racing at 141 Speedway next Saturday, July 9.  Bash at the Creek will be taking place with six rock bands in action starting at 2 p.m.