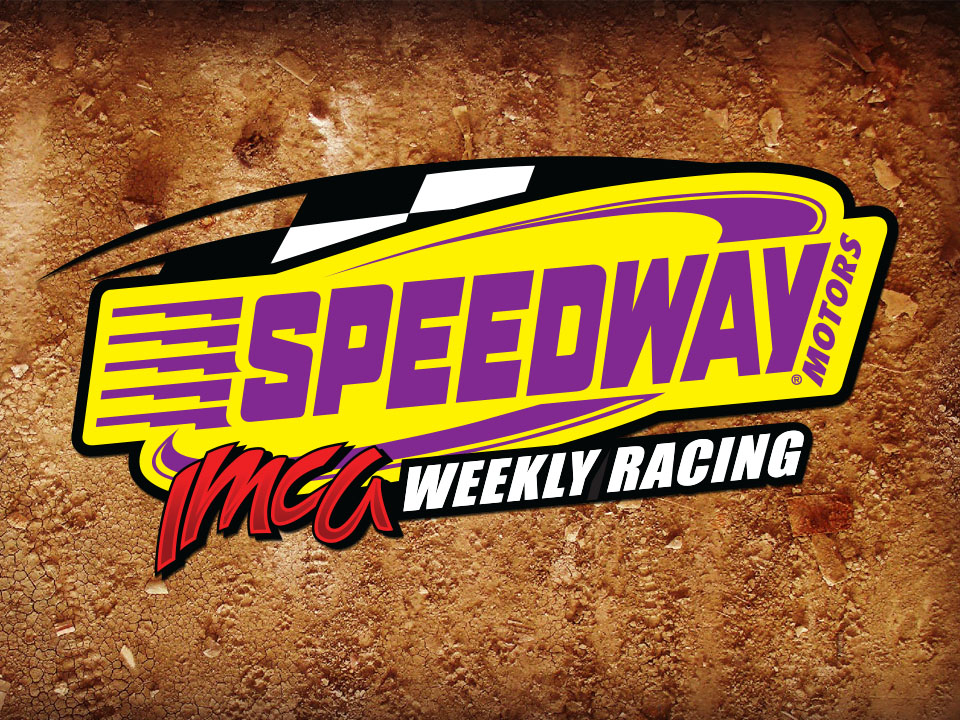 By Jeremy Fox
OSKALOOSA, Iowa (June 29) – Mike Hughes raced to his first local checkers of the season Wednes­day at Southern Iowa Speedway.
In the Budweiser IMCA Stock Car 18-lap feature, It was Hughes grabbing the lead early from his second row starting spot. Hughes had early battles from Todd Reitzler but held off those chal­lenges to go on to take his first win at Osky ahead of Damon Murty, Louis Lynch, Derrick Agee and Jason See.
Scott Dickey got the led early in the Musco Lighting IMCA Modifieds 16-lap feature and built a sizeable lead. Colt Mather began to chase him down just before the only caution came out on lap 11. Dickey and Mather battled for the lead until Mather finally took it away and cruised on to his third win. Dickey settled for second with Andrew Schroeder in third, Ricky Thornton Jr. in fourth and Jason Hall in fifth.
The 16-lap KBOE Radio IMCA Northern SportMod feature saw Danny Brau wrestle the lead away from Steven Berry on lap one. Eric Flander worked his way up and grabbed the lead on lap two.
Flander looked comfortable out front but the caution came out on lap eight. Flander continuned to lead until Curtis VanDerWal worked his way through the field from his ninth starting spot to take the lead away on lap 12.
VanDerWal went on to take his fifth win of the season ahead of Flander, Austin Paul, Matthew Van Gelder and Jason McDaniel.
August Bach started outside the front row of the Pepsi Cola IMCA Hobby Stocks 15-lap feature and battled with Dustin Griffiths and Danny Thrasher early. Bach held them off and look to be get­ting a comfortable lead only to see the caution come out with two laps to go.
Bach had Griffiths and Thrasher on his back bumper for the restart. Bach and Griffiths got a great restart and had a wild finish. Griffiths made a move going in turn one and took the lead exiting turn two but Bach returned the favor in turns three and four. Bach outdueled Griffiths to the line but in post-race tech inspection was disqualified for his rev limiter box.
That handed the win over to Griffiths. Travis Bunnell, Thrasher, Nick Ulin and Bobby Greene rounded out the top five.
Just like last week, Brad Havel grabbed the early lead in the 10-lap Mach-1 Sport Compact main event. Havel and Cody VanDusen battled for the lead and VanDusen led laps five and six. Havel reclaimed the lead on lap seven.
Havel had VanDusen on his back bumper for a lap eight restart. VanDusen took the lead away and cruised on to take his second win at Osky. Havel finished second, Shane Evans was third, Ryan Havel was fourth and James Roose was fifth.
Wednesday was the final tune-up for the 21st annual Budweiser Stock Car Shootout on July 5 and 6.