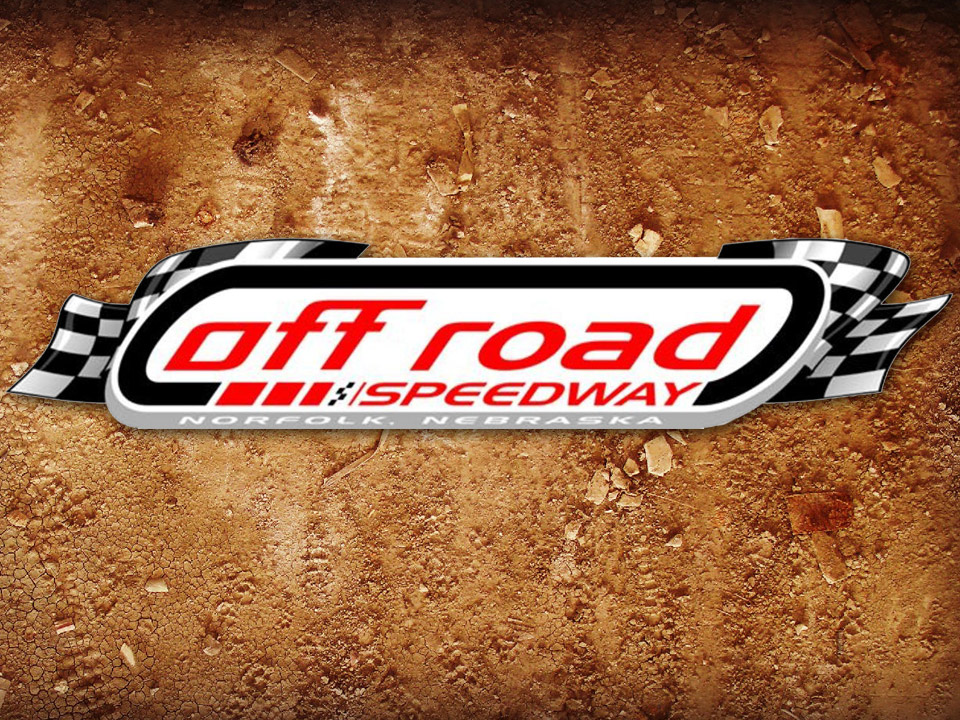 By Randy Pospishil
NORFOLK, Neb. (June 25) – Strangely, three of four featured IMCA races became two-lap win­ner-take-all competitions Saturday night at the Off Road Speedway.
Only the IMCA Sunoco Hobby Stock division was able to race caution-free. However, the Mach-1 Sport Compacts, IMCA Sunoco Stock Cars and Karl Chevrolet Northern SportMods all became sprints to the finish with all-or-nothing strategy required to cross the finish line first.
The Hobby Stock feature, won by Tiffany Bittner, with Mark Arduser and Jeremy Hoskinson finish­ing second and third, respectively, also provided evidence of track conditions that allowed drivers to venture almost anywhere effectively, with several racers taking their cars high and near the wall entering into a curve then gaining momentum by coming back down into the low part of the track to slingshot past cars, an approach that extended into the feature races which followed.
For example, SportMod winner Derik Fox, experienced a narrow defeat two weeks ago to Justin Addison but flipped the script this time around by edging Kyle Prauner, who drove the high-to-low line frequently while making his way through the pack and onto Fox's rear bumper, for a first-ever win at Off Road Speedway and first win of the season.
"When that caution came out during the white flag lap, I thought, 'Here we go again, not again,'" Fox said. "I knew Prauner was there, and I knew it was going to be close. He's always tough."
Prauner's second-place finish was his seventh in nine feature races at Off Road Speedway. Jer­emy Gnat finished third after leading for a dozen laps in the 18-lap event.
The night's green, white, checkered scenario began with Lance Mielke's first Off Road Speedway win of the season in the Sport Compact feature.
Mielke had to work his way to the lead from a fourth-row starting position, then weather a caution and restart to protect the lead that he had attained midway through the 12-lap race, before hold­ing off Ramsey Meyer and Dustin Jackson.
But the "hard luck" award of the night would go to Hans Houfek, who finally got to the front of the Stock Car race after prevailing in a competitive four-car battle that had lasted for 11 laps, only to spin out entering turn four of the final lap and setting up a green, white, checkered win for Ron Pettitt.
Kyle Becker of Columbus took second, with Shawn Primrose finishing third.
No racing will be held at the Off Road Speedway this Saturday, but a regular night of racing will take place on Saturday, July 9.