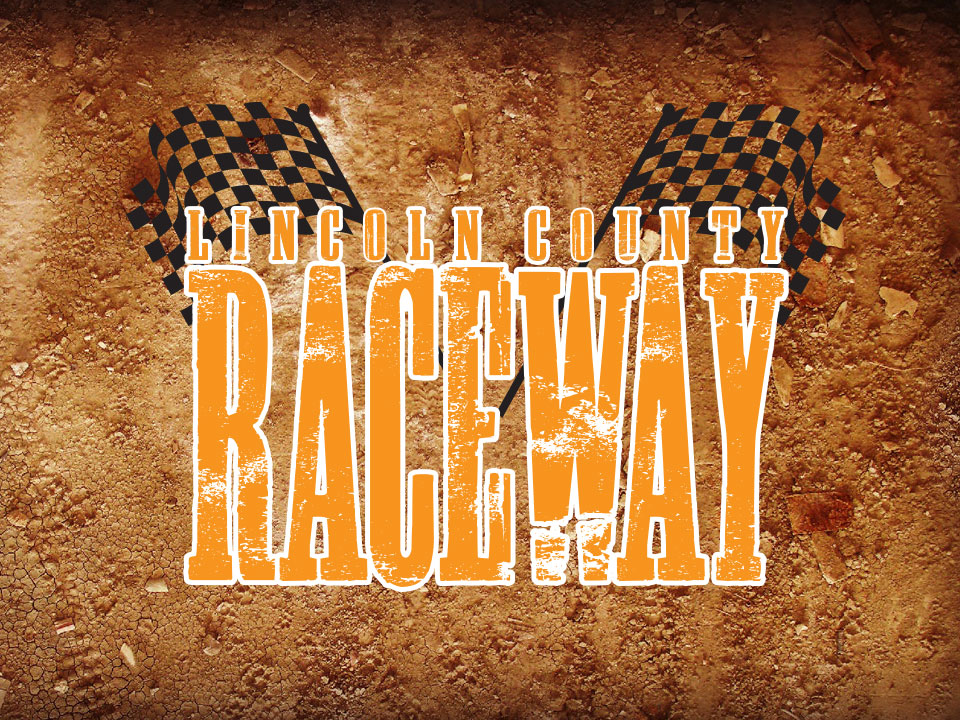 By Kelly Ninas
NORTH PLATTE, Neb. (June 21) – After finding his way back to the front, David Murray Jr. found his way to victory lane Tuesday at Lincoln County Raceway.
Murray topped the $1,500 to win main event for Xtreme Motor Sports IMCA Modifieds at the Colton and Connor Gentry Memorial Wild West Challenge. He'd led the first seven circuits before falling back to second for most of the race.
After regaining the point from Eddie Belec on lap 21, Murray charged ahead to career win number 539. Already on the ballot for the Fast Shafts All-Star Invitational, he was chased to the checkers by Anthony Roth, Belec, Mike Densberger and Colton Osborn.
Also punching tickets to the $1,000 winner's circle were Jason Rogers in the IMCA Sunoco Stock Cars and Lance Borgman in the Karl Chevrolet Northern SportMods. Jacob Olmstead pocketed $500 for taking the IMCA Sunoco Hobby Stock checkers and Ramsey Meyer's victory in the Mach-1 Sport Compact main paid $400.
Rogers experienced the good, the bad and the ugly over the course of the Stock Car feature.
He started the heat by getting involved in an accident that cost him his front fenders and hood. After qualifying from his "B," Rogers started deep in the main event field but drove to the lead on lap 17 and never looked back.
Casey Woken, long-time leader Jeff Whiting, Chad Sterling and Collin Heim completed the top five.
Borgman also took the long way to victory lane after winning the SportMod "B" and starting in the sixth row for the main.
He took a flawless route through traffic and led the last five circuits despite getting together with Dillon Schultz in the final turn. Jamey Kennicutt led the first 19 laps and finished second; Daniel Gottschalk, Dillon Schultz and Zach Schultz were scored next.
Olmstead cruised to the win in the Hobby Stock feature by leading the second half of the race. Damon Richards was runner-up and Brady Weinman took third, while Jacob Wolsleben and Sal Hernandez drove through traffic during the final laps to finish fourth and fifth, respectively.
For the second year in a row, Meyer scored the Sport Compact victory. Meyer wasn't able to reach the point until the third lap but once he had the lead, he never looked back. Richard Crow, Andrew Baumgardner, Travis Thelander and Erik Nelson were next across the line.
Feature Results
Modifieds – 1. David Murray Jr.; 2. Anthony Roth; 3. Eddie Belec; 4. Mike Densberger; 5. Colton Osborn; 6. Mike Petersilie; 7. Cale Osborn; 8. Charley Brown; 9. Jeremy Frenier; 10. Joel Bushore; 11. Dave Pedersen; 12. John Burrow Jr.; 13. Tanner Black; 14. Jay Steffens; 15. Jeremy Herbst; 16. Terry Fletcher; 17. Troy Douglas; 18. Cole Hodges; 19. Jesse Richter; 20. Charles Stryker; 21. Clay Money; 22. Chris Heim.
Stock Cars – 1. Jason Rogers; 2. Casey Woken; 3. Jeff Whiting; 4. Chad Sterling; 5. Collin Heim; 7. Doug Adamy; 8. Mike Dancer; 9. Nick Tubbs; 10. Kyle Pfiefer; 11. Kyle Clough; 12. Robert Hoing; 13. Brent Moss; 14. Bob Chalupa; 15. Michael Brunswig; 16. Russ Small Jr.; 17. Shane Stutzman; 18. Tony Walker; 19. Preston Janzing; 20. Casey Werkmeister.
Northern SportMods – 1. Lance Borgman; 2. Jamey Kennicutt; 3. Daniel Gottschalk; 4. Dillon Schultz; 5. Zach Schultz; 6. Taylor Metz; 7. Bryan Herrick; 8. Arie Schoutin; 9. Ryan Moser; 10. Brian Cross; 11. C.J. Pfannensteil; 12. Brandon Clough; 13. Brandon Poessnecker; 14. Justin Gentry; 15. Adam Kackmeister; 16. Justin Addison; 17. Steven Lewis; 18. Trent Roth; 19. Tyler Afrank.
Hobby Stocks – 1. Jacob Olmstead; 2. Damon Richards; 3. Brady Weinman; 4. Jacob Wolsleben; 5. Sal Hernandez; 6. Chuck Ledbetter; 7. Austin Davis; 8. Tanner Jones; 9. Robbie Kosmacek; 10. Brady Bencken; 11. Rick Eller; 12. Tanner Clough; 13. Scott Gibson; 14. Zach Olmstead; 15. Jake Hagan; 16. Phil Reid; 17. Cody Williams.
Sport Compacts – 1. Ramsey Meyer; 2. Richard Crow; 3. Andrew Baumgardner; 4. Travis Thelander; 5. Erik Nelson; 6. Andrew Soderland; 7. Randy Murphy; 8. Dave Norquest; 9. Andrew McClellen; 10. Shawn Hein; 11. Billy Turner; 12. Jim Buss; 13. Hope Boggs; 14. Devin Bjorklund; 15, Sean Miller; 16. Cody Schimmer; 17. Joshua Johnston; 18. Triston Barnhill; 19. Chelsea Zysset.