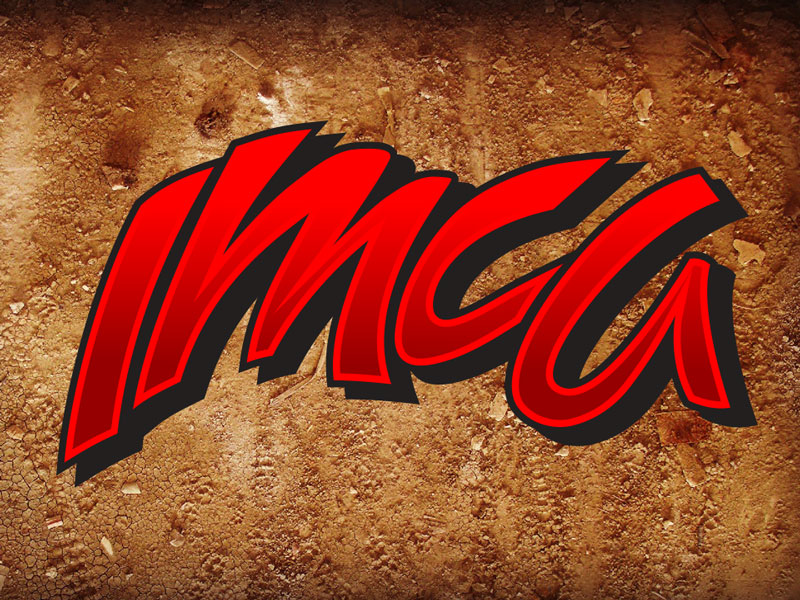 By Mike Hughes
STOCKTON, Kan. (June 18) ­– Randy Wilson led every lap of the Xtreme Motor Sports IMCA Modified feature when the Kansas Thunder Series kicked off its inaugural season at Rooks County Speedway on Saturday.
The lone caution in the Modified main waved on lap four when pole starter Jesse Richter drove off turn four. Wilson led the field back to green and to the checkers. Tim Watts gave chase the entire distance but settled for the runner-up spot, followed by Mike Petersilie.
Casey Woken won the caution-free IMCA Sunoco Stock Car main event. Hometown driver Chad Sterling took the lead at the start and looked to make his way to the winner's circle but Woken took to the high side of the track and made up a lot of ground. He took the lead from Sterling on lap 12 in the 15-lap event and scored the win.  Sterling was second, followed by Kyle Pfeifer.
Daniel Gottschalk led all 12 laps in the Karl Chevrolet Northern Sport Mod feature. A couple cautions gave the field a chance but Gottschalk drove away for the win. Dakota Sproul was second and Tracy Holloway took third.
The 12-lap IMCA Sunoco Hobby Stock feature got off to a shaky start when Travis Coop and Wade Wagenblast tangled on the opening lap. On the restart, Shay Simoneau took the lead and continued to lead the field at the halfway mark.
The last caution came on lap 9 when Wagenblast drove off turn four. Hometown driver Colton Pfeifer then took advantage and passed Simoneau late in the race to score the win. Brady Bencken finished third.
The second installment of the series is at Rooks County on Saturday, July 2.  The green flag flies at 7 p.m.
Feature Results
Modifieds – 1. Randy Wilson; 2. Tim Watts; 3. Mike Petersilie; 4. Clay Money; 5. Marty Clark; 6. Tanner Black; 7. Jimmy Reeves; 8. Dave Pederson; 9. Jesse Richter; 10. Brian Calhoon; 11. Kaid Calhoon; 12. Kyle Rohleder.
Stock Cars – 1. Casey Woken; 2. Chad Sterling; 3. Kyle Pfeifer; 4. Jason Davis; 5. Chase Conaway; 6. Dustin McClurg; 7. Darin Racek; 8. Tony Blickenstaff; 9. Tanner Portenier.
Northern SportMods – 1. Daniel Gottschalk; 2. Dakota Sproul; 3. Tracy Holloway; 4. C.J. Pfannenstiel; 5. Troy Attwood; 6. Logan Thomsen; 7. Pat Bedore; 8. Kamren Gruber; 9. Adam Weber; 10. J.R. Ewing; 11. Ernie Drown; 12. Brady Skrdlant; 13. Tanner Portenier; 14. Jeremy Couse; 15. Tyler Watts; 16. Madison Reed; 17. Chance Miller.
Hobby Stocks – 1. Colton; Pfeifer; 2. Shay Simoneau; 3. Brady Bencken; 4. Jeromy Wagner; 5. Jace Smith; 6. Jesse Prockish; 7. Spencer Hilbrink; 8. Mark Normandin; 9. Justin Meserve; 10. Nicole Woods; 11. Irvin Earl; 12. Wade Wagneblast; 13. Travis Coop; 14. Michael Smith; 15. Roger Garrison.