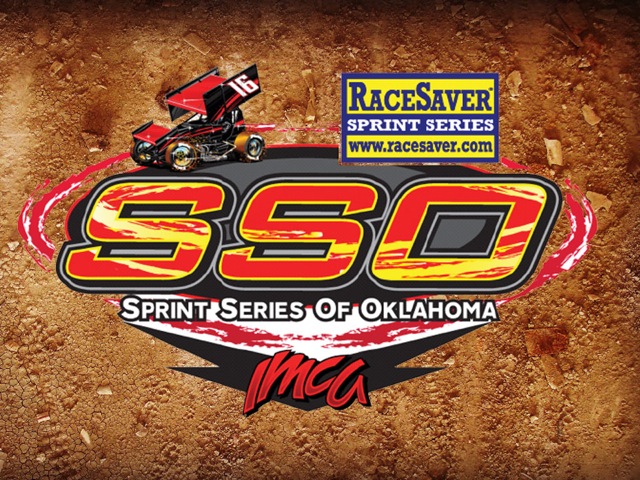 By David Smith Jr.
ARDMORE, Okla. (May 20) – Michelle Melton made her first appearance at Southern Oklahoma Speedway a memorable one as the Flower Mound, Texas, driver took the lead at the start and never looked back to capture the Sprint Series of Oklahoma victory Friday in Ardmore.
Melton and Jerry Hammock started on the front row for the 20-lap feature with Melton taking the lead as the green flag fell. Hammock gave chase throughout the feature and despite being nervous starting on the pole, Melton was up to the challenge.
"I tend to psych myself out when I start on the pole plus I had people like John Carney behind me who has been dominating the 305 stuff and you sit and think about how you need to drive," said Melton, who has been racing Sprint Cars for five years off and on due to school with 2016 being a full-time driver.
Hammock and third-starting Carney were closing the gap midway. With five laps to go, the red flag waved for a Chad Wilson flip. Melton held her line those last few laps to win the first IMCA EMI RaceSaver Sprint Car tour event of her career in the Sooner State.
Hammock settled for second while Carney, who raced with no brakes most of the event, held on for third. Jake Martens came home fourth while eighth starting Joe Wood Jr. rounded out the top five.
Feature – 1. Michelle Melton; 2. Jerry Hammock; 3. John Carney II; 4. Jake Martens; 5. Joe Wood Jr.; 6. Cody Whitworth; 7. Andy Shouse; 8. Marcus Thomas; 9. John Ricketts; 10. Gary Owens; 11. Shayla Waddell; 12. Blake Dacus; 13. Sterling Hoff; 14. Chris Kelly; 15. Ty Williams; 16. Robert Vetter; 17. Gary Kelley; 18. Alison Slaton; 19. Chad Wilson; 20. Kevin Ramey.