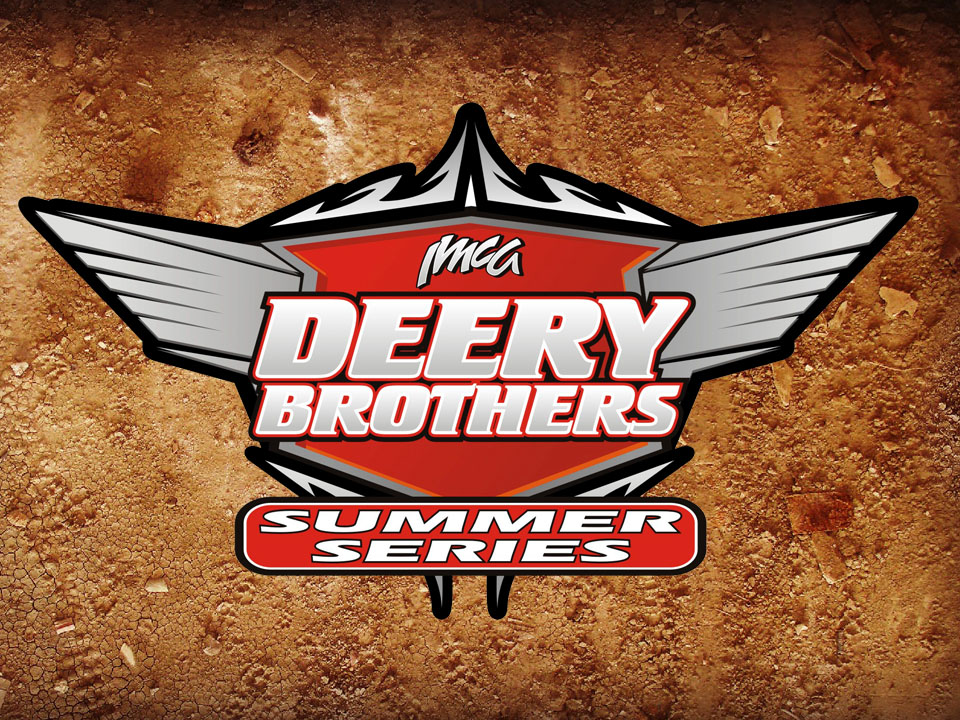 EAST MOLINE, Ill. (May 2) – The Deery Brothers Summer Series show at Quad City Speedway has been rescheduled for Sunday, May 15.
Rained out on May 1, the IMCA Late Model tour event at East Moline pays $2,000 to win and a minimum of $300 to start.
No change in the daily schedule has been made from the original race date: Pit gates open at 3 p.m. while the grandstand opens at 3:30 p.m. Hot laps are at 5 p.m. with racing to follow.
Also on the card are Xtreme Motor Sports IMCA Modifieds and Karl Chevrolet Northern SportMods for all applicable points, along with street stocks.
Box seating is $18. Other spectator admission is $15 for adults, $8 for kids ages 6-12 and free for five and under. Pit passes are $30.
More information is available by call­ing 309 792-5030 or at the www.qcspeedwayracing.com website.
Other dates this month for the Deery Series are May 18 at Maquoketa, Iowa, Speedway and Memorial Day Monday, May 30 at Boone, Iowa, Speed­way.
Barring any other rainouts, the midway point fund of $9,325 will be paid out following the July 6 show at Independence, Iowa, Motor Speedway.
Deery Brothers Summer Series top 20 point standings – 1. Jeff Aikey, Cedar Falls, Iowa, 141; 2. Tyler Bruening, Decorah, Iowa, 139; 3. Ryan Dolan, Lisbon, Iowa, 132; 4. John Emerson, Waterloo, Iowa, 129; 5. Richie Gustin Jr., Gilman, Iowa, 124; 6. Scott Fitzpatrick, Wheatland, Iowa, 120; 7. Matt Ryan, Davenport, Iowa, 119; 8. Joe Zrostlik, Long Grove, Iowa, 112; 9. Darrel DeFrance, Marshalltown, Iowa, 106; 10. Andy Nezworski, Buffalo, Iowa, 105; 11. Joel Callahan, Dubuque, Iowa, and Jeremy Grady, Story City, Iowa, both 93; 13. Chad Holladay, Muscatine, Iowa, 90; 14. Jason Rauen, Farley, Iowa, 89; 15. Cayden Carter, Oskaloosa, Iowa, 81; 16. Denny Eckrich, Tiffin, Iowa, 77; 17. Curt Schroeder, Newton, Iowa, 76; 18. Gary Webb, Blue Grass, Iowa, 75; 19. Jon Merfeld, Dubuque, Iowa, 72; 20. Andy Eckrich, Oxford, Iowa, 66.