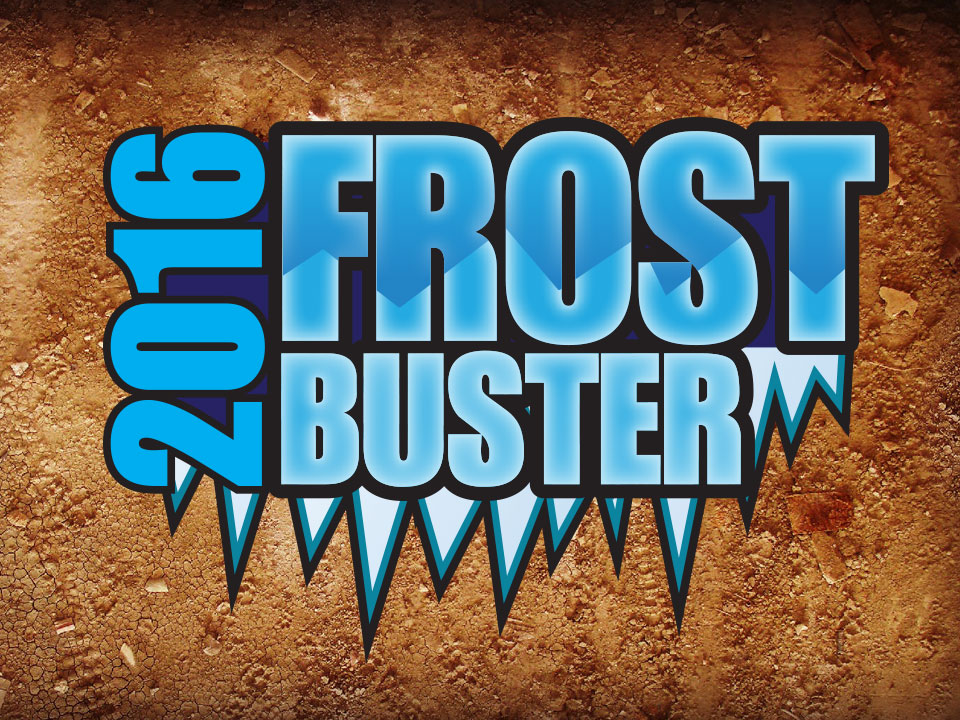 BOONE, Iowa (April 9) – Ricky Thornton Jr. showed the Midwest what he'd done all winter out West.
The Chandler, Ariz., hotshoe scored the $1,000 payday in Boone Speedway's season-opening Frostbuster event for Xtreme Motor Sports IMCA Modifieds.
Nick Roberts and Jimmy Gustin split time at the front in the early stages of the 25-lap Fast Shafts All-star Invitational ballot qualifier while Thornton worked through traffic from a sixth row start.
Thornton settled into fourth by the time caution slowed action on lap six. He raced the top side past Gustin for the lead on the 10th circuit while Mike Van Genderen mounted a charge running the high groove.
As Thornton built a sizable advantage, Van Genderen shot past Gustin in the waning laps and chased down the leader.
Thornton denied Van Genderen's challenges to seal the win, his sanctioned 10th already this season. Gustin ran third. Kyle Strickler came from 16th starting to finish fourth.
Jay Schmidt raced the low groove to victory in the 20-lapper for IMCA Sunoco Stock Cars.
Norman Chesmore held the early lead as Schmidt worked into contention after starting ninth. He settled into second on lap seven and then made his way around Chesmore in traffic to take the lead on the next circuit.
Despite heavy traffic late, Schmidt drove to victory ahead of Trent Murphy and Chesmore in a race that ran green to checkers.
Jake McBirnie ran in the top five for the entire 20-lap distance of the Karl Chevrolet Northern SportMod feature. The only time he led was upon exiting turn four on the final lap.
McBirnie surged past race-long leader Doug Smith on the low side to steal the victory.  Brandon Spanjer ran third.
Shannon Anderson made it look easy early and then held on late for the win in the IMCA Sunoco Hobby Stock main.
From a second row start, Anderson slipped beneath John Watson on lap three to take the lead and quickly pulled away from the pack.
A pair of late cautions bunched the field, but Anderson held on to take the win ahead of John Watson and Solomon Bennett.
More than 120 cars were in the pits for the third of four Frostbusters.
Feature Results 
Modifieds – 1. Ricky Thornton Jr., Chandler, Ariz.; 2. Mike Van Genderen, Newton; 3. Jimmy Gustin, Marshalltown; 4. Kyle Strickler, Mooresville, N.C.; 5. Kyle Brown, State Center; 6. Russ Dickerson, Boone; 7. Joel Bushore, Boone; 8. Scott Hogan, Vinton; 9. Dennis Pittman, Jamaica; 10. David Brown, Kellogg; 11. Coty Albers, Wellsburg; 12. Tim Ward, Gilbert, Ariz.; 13. Chris Webb, McCallsburg; 14. Joel Rust, Grundy Center; 15. Gatlin Leytham, Ames; 16. T.J. Smith, Menasha, Wis.; 17. Nick Roberts, Des Moines; 18. Mitch Morris, Blue Grass; 19. Scott Davis, Boone; 20. Josh Gilman, Earlham; 21. Brandon Brinton, Nevada; 22. Scott Simatovich, State Center; 23. Mike Mueller, Rosendale, Wis.; 24. Matt Meinecke, Woodward.
Stock Cars – 1. Jay Schmidt, Tama; 2. Trent Murphy, Jefferson; 3. Norman Chesmore, Rowley; 4. Donavon Smith, Lake City; 5. Adam Klocke, Carroll; 6. Damon Murty, Chelsea; 7. Todd Inman, Runnells; 8. Tyler Pickett, Boxholm; 9. Wayne Gifford, Boone; 10. Craig Carlson, Madrid; 11. Rod Richards, Madrid; 12. Andrew Knode, Adel; 13. Ben Walding, Des Moines; 14. Matt West, Kellerton; 15. Randy Casner, Osceola; 16. Chase Parker, Hortonville, Wis.; 17. Brad Dutton, Des Moines; 18. Jeremy Kinsley, Aurora, Neb.; 19. Charles Belew, Granger; 20. Kevin Balmer, Garwin; 21. Tyler Brauckman, Carroll; 22. Norman Belew, Granger; 23. Joel Tigges, Carroll; 24. Keith Simmons, St. Charles; 25. Cody Frerichs, Howard Lake, Minn.; 26. Howard Norris, Grimes; 27. Lonnie Hodges, Boone.
Northern SportMods – 1. Jake McBirnie, Boone; 2. Doug Smith, Lake City; 3. Brandon Spanjer, Crete, Neb.; 4. Robert Moore, Maxwell; 5. Randy Roberts, Boone; 6. Adam Armstrong, Beatrice, Neb.; 7. Cory Rose, Boone; 8. Brandon Williams, Boone; 9. Clint Luellen, Minburn; 10. Andy Tiernan, Woodward; 11. Dusty Masolini, Des Moines; 12. Taylor Musselman, Norwalk; 13. Chase Rudolf, Norwalk; 14. Johnathon Logue, Boone; 15. Chad Ryerson, Wellsburg; 16. Ryan King, Montour; 17. Rocky Caudle, Ellsworth; 18. Austin Luellen, Minburn; 19. Shawn Cooney, Des Moines; 20. Cory Pestotnik, Boone; 21. Brian Efkamp, Ankeny; 22. J.J. Andersen, Pulaski, Wis.; 23. Thor Anderson, Doon; 24. Zach McKinnon, Hatley, Wis.
Hobby Stocks – 1. Shannon Anderson, Des Moines; 2. John Watson, Des Moines; 3. Solomon Bennett, Perry; 4. Justin Wacha, Vinton; 5. Eric Stanton, Carlisle; 6. Tyson Overton, Carlisle; 7. Dustin Lynch, Boone; 8. Clint Nelson, Baxter; 9. Leah Wroten, Independence; 10. Dustin Graham, Boone; 11. Jordan Peters, Ankeny; 12. Chad LeGere, Ankeny; 13. Tim Barber, Story City; 14. Shane Butler, Scranton; 15. Brandon Pitts, Ames; 16. Ryan Wells, Runnells; 17. David Simpson, Ankeny; 18. David Rieks, Eldora; 19. Kevin Derry, Madrid; 20. Cody Gustoff, Scranton; 21. Aaron Rudolph, Grand Junction; 22. Zach Swanson, Waterloo; 23. Randy Byerly, Tipton; 24. Greg Gilbert, Osceola.