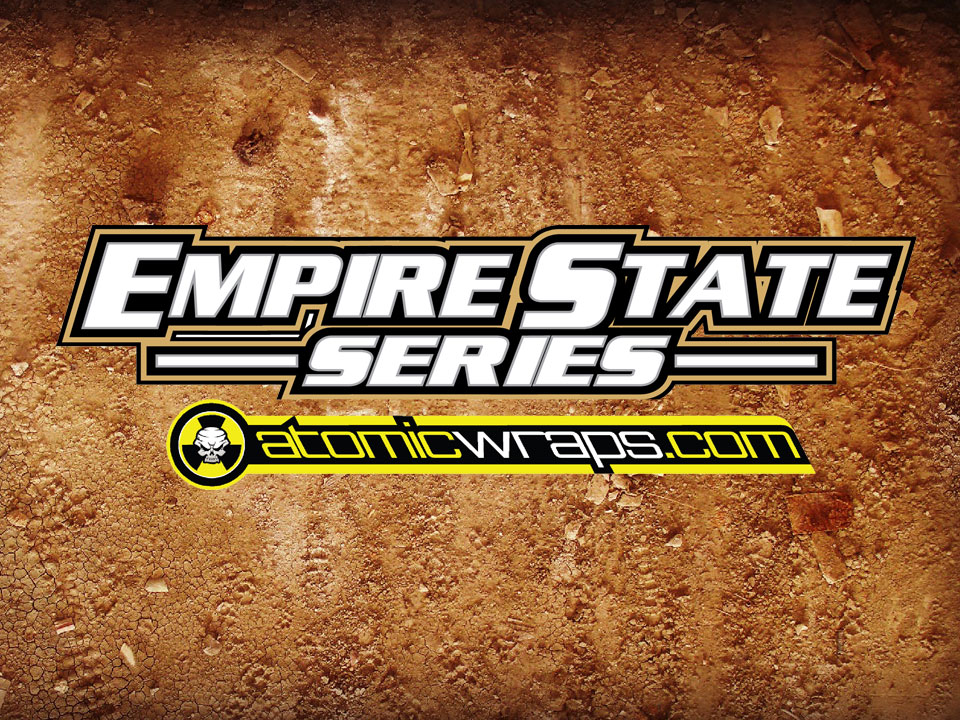 KIRKWOOD, N.Y. – Although the first green flag for the 15th annual Atomicwraps.com Empire State Series has been delayed, more money will be up for grabs when action gets underway Saturday, April 16 at Five Mile Point Speedway.
The winner's share for touring Xtreme Motor Sports IMCA Modifieds has been upped from $400 to $500. The feature pays a minimum of $100 to start in the lidlifter at Kirkwood.
Originally scheduled for this Sunday, the series opener was postponed due to weather. Pit gates open at 3 p.m. April 16 and the grandstand opens at 4 p.m. Hot laps are set for 5:15 p.m. with the first heat at 6 p.m.
There is no entry fee. Pit passes are $35.
Spectator admission is $20 for adults, $16 for seniors 65 and over, $10 for students ages 13-17 and free for kids 12 and under.
The April 16 event will also be for local track points.
More information is available by calling 607 775-5555.
Five Mile Point also hosts the second of nine 2016 tour events on May 1.
Atomicwraps.com is in its first season as title sponsor for the series. The Watertown, N.Y.-based graphics and design company will provide a portion of the $2,000 point fund to be paid to top 10 drivers in official point standings.
Eddie Sites of Monroeton, Pa., is the three-time and defending Empire State Series champion.
2015 Empire State Series top 20 point standings – 1. Eddie Sites, Monroeton, Pa., 342; 2. Matt Cole, Vestal, 303; 3. Brad Sites, Monroeton, Pa., 284; 4. Will Ward, Cobleskill, 265; 5. Gary Roberts, Afton, 255; 6. Tyler Stoddard, Binghamton, 247; 7. Chris Fleming, Union Springs, 240; 8. Ja­son Benjamin, Towanda, Pa., 239; 9. Keith Lamphere, Monroeton, Pa., 238; 10. Brad Smith, Columbia Cross Roads, Pa., 231; 11. Mike Stoddard, Binghamton, 209; 12. Billy Ward, Cobleskill, 180; 13. Rodney Morgan, Troy, Pa., 177; 14. James Cornell, Port Crane, 158; 15. Robert Maynard, Towanda, Pa., 132; 16. Gary Smith, Harpursville, 127; 17. Rich Karlnoski, Dundee, 123; 18. Harry Ely Jr., Wyalusing, Pa., 106; 19. Kurt Decker, Nineveh, 94; 20. K.C. Cole, Conklin, 90.