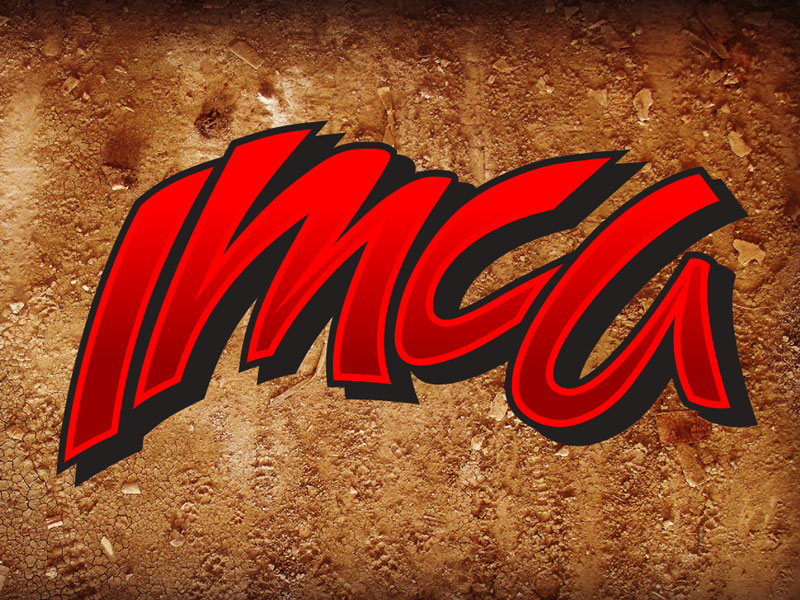 FARLEY, Iowa ­– Keith Simmons of SPI has put together his most ambitious Stock Car racing sched­ule in his 17 years of operating dirt tracks in Eastern Iowa.
Simmons owns and operates the Farley Speedway in Farley, Iowa in addition to holding contracts to operate racing events at the West Liberty Raceway on the Muscatine County Fairgrounds in West Liberty, Iowa and the Dubuque Speedway located on the Dubuque County Fairgrounds, located on the west edge of Dubuque, Iowa.
The 2016 racing season will take its first green flag with a special event at the West Liberty Race­way featuring the Deery Brothers Summer Series for IMCA Late Models on Saturday, April 9. Satur­day, April 16, the West Liberty Raceway will host the Modified Extravaganza then on Satur­day, April 23, the IMCA Speedway Motors Weekly Racing season will get underway with five clas­ses of cars in action.
Racing will continue every Saturday through the end of August with season championships being contended on Saturday, Aug. 27. Saturday night action gets underway with hot laps at 6:30 p.m. followed by racing at 7 p.m.
Additional major special events at the West Liberty Raceway include Ideal Ready Mix Tri-Track Late Model specials May 21 and July 16. The second of three Deery Brothers Summer Series races will be held Tuesday, June 14. The Muscatine County Fair Races will be held July 23. The 2016 season will come to a close with the annual running of the Liberty 100 on Friday and Satur­day, Sept. 23 and 24 with Deery Brothers Summer Series Late Models being the featured divi­sion.
Farley Speedway will open the 2016 season with a Late Model special featuring the Deery Broth­ers Summer Series on Friday, April 15. Xtreme Motor Sports IMCA Modifieds will also be in action dur­ing the season opener.
The IMCA Speedway Motors Weekly Racing season gets underway on Friday, April 22 with six classes of race cars in competition. Regular Friday night races get underway with hot laps at 7 p.m. and racing to follow at 7:30 pm.
Tri-Track Late Model specials featuring the IMCA Late Models will be held May 20 and July 15. Farley Speedway will hold Driver Appreciation night on Friday, July 8th with a free grandstand for all race fans. Season championships will be held on Friday, Aug. 26.
The stage will then be set for the racing event of the year with the running of the 39th annual Yan­kee Dirt Track Classic which will be a 4-day event again in 2016.
This year the Yankee will be moved up to allow fans more racing options. Opening night will be Aug. 31 with the finals being held on Saturday, Sept. 3. The 100-lap Yankee finale will feature Deery Brothers Summer Series drivers battling for their season's largest first place prize of $7,500.
SPI's Sunday night racing venue will be Dubuque Speedway, which will see the 2016 racing sea­son get underway much earlier than in the past. The opening night of the IMCA Speedway Motors Weekly Racing season featuring four classes will be Sunday, April 17.
Racing will be held Sundays through the end of August. The first special at Dubuque will be Sun­day, May 1 with the Modified class taking center stage. May 29 will be the first of two Tri-Track Late Model specials, the second will be held on July 3.
The Deery Brothers Summer Series will make its lone visit of 2016 to Dubuque Speedway on July 10. The Dubuque County Fair will host three nights of racing. Tuesday, July 26 will be headlined by an exciting night of open wheel racing featuring the Sprint Invader Series plus the IMCA Haw­keye Dirt Tour Modifieds, Wednesday, July 27 will be the annual Julien Dubuque Classic with five classes of race cars in competition. The fair will wrap up with race day on Sunday, July 31, when the afternoon demolition derby will be followed by a full night of racing featuring five classes of cars.
Season Championship racing takes place Sunday, Aug. 28.
For more information or to view the entire SPI racing schedule log onto the official SPI website at www.simmonspromotionsinc.com.