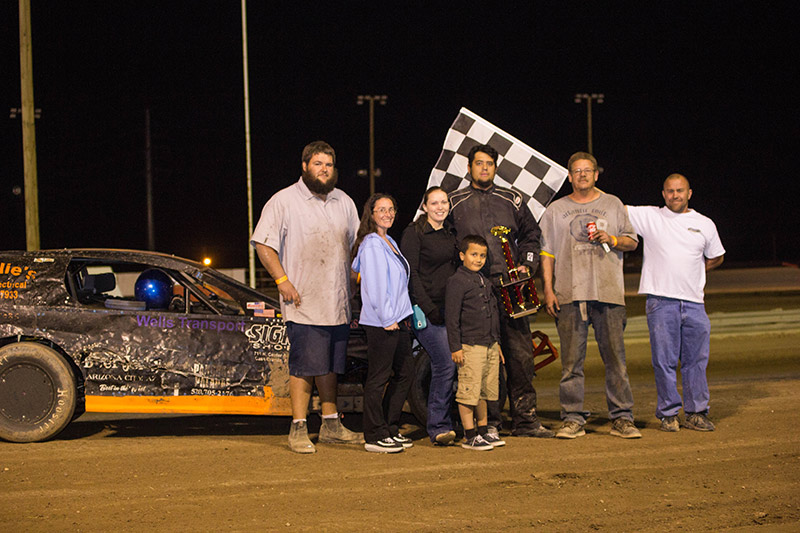 CASA GRANDE, Ariz. – After a successful weekend debut for the division at Central Arizona Speedway, promoter Jonah Trussel is looking for more of the same when Karl Chevrolet Northern SportMods race for the first time at Arizona Speedway next month.
A high of 20 and an average of 18 IMCA-sanctioned Northern SportMods ran during the Feb. 19-21 Snowbird Classic at Casa Grande. Opening night at Apache Junction will be March 19.
Xtreme Motor Sports IMCA Modifieds also run at both venues.
"We have had an X-mod division for a long time and told drivers in that class two years ago that we'd be switching to Northern SportMods this season. We started the conversion last July," Trussel said. "Nobody wants to spend more money than they have to and this division is a great way to even out the playing field. Everyone is happy with the situation."
Car counts for the X-mods were around 20 last year. Encouragingly, most of the Northern SportMods entered in the Snowbird Classic were home state cars and to back up Trussel's comment about a level playing field, different drivers – Eric Winemiller, Trevor Miller and Cory Hemphill – won the features.
"I like IMCA's rules. These cars are definitely more economical and the crate motors are easy to police," said Trussel, who has purchased a Northern SportMod for those rare nights when he'll get to race himself. "We started out with 20 cars and we averaged 18 a night for the first weekend. I think we can grow from there."
The IMCA Speedway Motors Weekly Racing point season at both tracks continues into mid-July, then resumes in September.