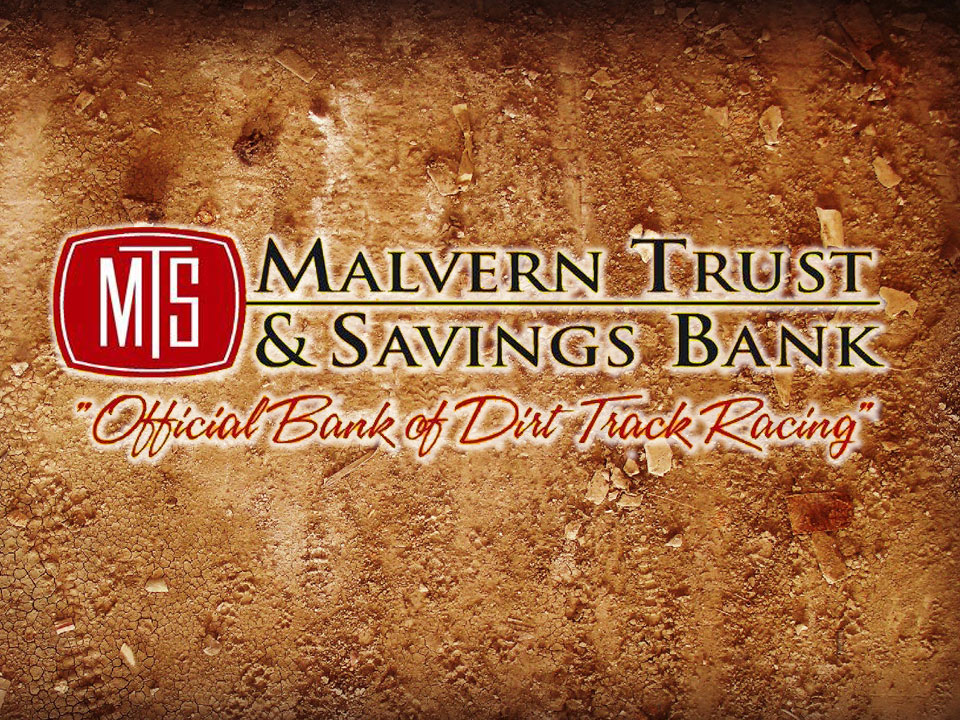 MALVERN, Iowa – The non-qualifiers race new to the upcoming Deery Brothers Summer Series is already drawing plenty of interest.
Malvern Trust & Savings Bank provides $500 toward the purse to be paid for each of those 10-lap races. The Dash for Cash will be held at each IMCA Late Model tour event with at least 32 en­tries.
"This gives drivers who don't qualify for the main event laps in a pre A-type feature, for a good amount of money and a trophy," said Bank President and former late model driver Jay Burdic. "It's an­other way to get more drivers involved every night and give them another reason to get their car ready and maybe win a trophy."
"I like the idea of the Dash for Cash because I was one of the guys who struggled. I completely get what it was like to load up at the end of a tough night," he continued. "The Dash for Cash will help get more cars to series events, especially on those 100 degree days in August."
Winners of the Malvern Trust & Savings Bank Dash for Cash earn $300, with $250 paid for se­cond, $200 for third, $150 for fourth and $100 for all other non-qualifiers.
"In an effort to extend the mantra of more money for more racers more often, partnering with Jay and Malvern Bank is something we are really excited about," said IMCA Marketing Director Kevin Yoder. "It will not only give drivers an opportunity for additional seat time and increased cash, it will provide added entertainment at events where qualifying for the main event is going to be challenging. It's a new wrinkle that continues to make the Deery Brothers Summer Series unique."  
Located in southwest Iowa, in the Omaha-Council Bluffs Metropolitan Area, Malvern Trust & Sav­ings Bank is family-owned and has a long history of supporting racers and race series in Iowa, Nebraska and Missouri.
While getting its name out to potential depositors and other new customers, the new partnership with IMCA is another way the bank can help support the sport.
"It just made a lot of sense for us to gravitate to this series," said Burdic. "The Deery Series is grass­roots racing, dirt track racing at its best. It's not about who has the most money or the big­gest hauler. It makes sense for an Iowa bank to get involved with an Iowa-based series."
Burdic drove from 2000-2008 and is now co-owner of a late model team, so he knows the finan­cial side of racing first-hand.
"The racing community is a hugely important part of our bank. We understand dirt track racing. We under­stand how racers think," he said. "We want to continue to get our name out there and make sure people know there is a small town bank option for them. We understand the culture of racing probably better than any other bank in the United States."
The bank website is www.malvernbank.com. Burdic can be contacted at 712 624-8686 during regular business hours.
Opening night for the 30th annual Deery Series is Friday, April 8 at Davenport Speedway.