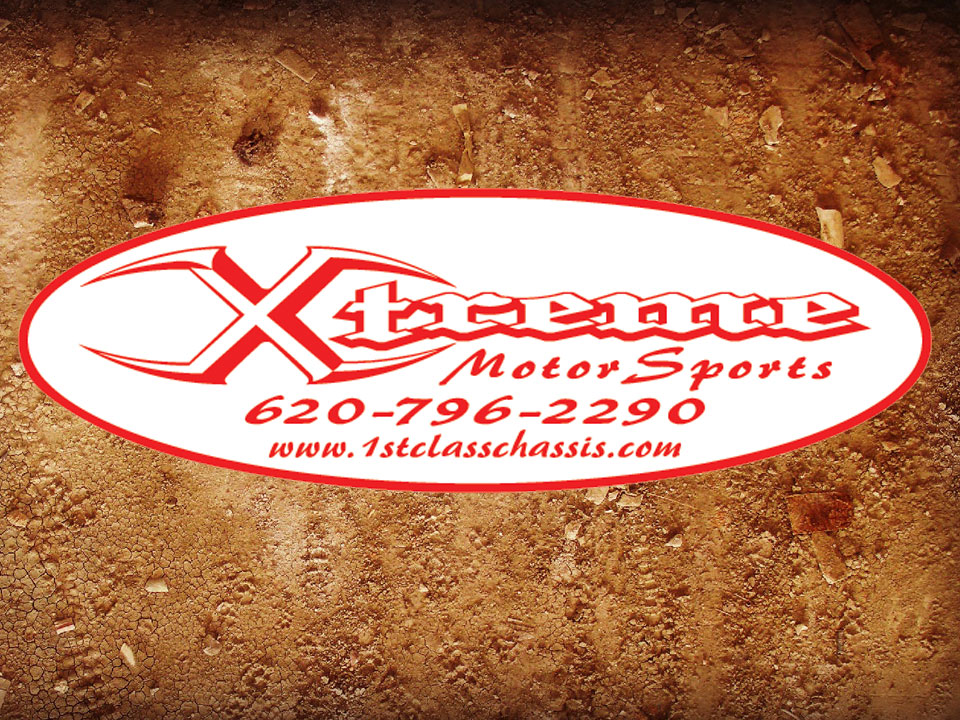 GREAT BEND, Kan. – Business is booming for the title sponsor of IMCA's Modified division.
So much so, in fact, that Xtreme Motor Sports will add a 50×100-foot addition to its Great Bend, Kan., shop next month.
The builder of 1st Class Modified and Northern SportMod chassis, Xtreme acquired both Chubby Chassis, which manufactures Stock Cars and Hobby Stocks, and Belleville Motorsports, which builds Modifieds and Northern SportMods, in 2015.
"We had a great year last year and it's going to be even better this year," predicted Xtreme man­ager and long-time Modified driver Mike Petersilie. "We're so swamped it's ridiculous. Between the three lines, we have between 38 and 40 cars on order now."
This is the fourth year Xtreme Motor Sports provides a portion of the $25,500 point fund to be paid to top 10 drivers in official national Modified standings.
Xtreme will also give $100 product certificates to each of the top 10 drivers in national points and $50 prod­uct certificates to each qualifier in the Modified main event at the IMCA Speedway Mo­tors Super Nationals fueled by Casey's.
Point fund checks and Xtreme certificates will be presented at the national awards banquet or mailed begin­ning the following week from the IMCA home office.
Xtreme house cars will run regularly at Dodge City Raceway Park, RPM Speedway, Salina Speed­way, and Thunder Hill Speedway this season.
"We're going to travel to more special events," said Petersilie, noting Spring Nationals at Beatrice Speedway, the Sunflower Classic at RPM and the four-date Frostbuster series in Iowa. "And of course we'll be at the IMCA Speedway Motors Super Nationals fueled by Casey's and the Duel In The Desert at Las Vegas."
Xtreme Motor Sports IMCA Modifieds take to the track in 26 states and Canada this season, run­ning in weekly, special series and/or special event competition.
More information about Xtreme Motor Sports chassis, as well as parts and service, is availa­ble by call­ing 620 796-2290, at the www.1stclasschassis.com website and on Facebook.
"Xtreme Motor Sports is a major player in the IMCA market and even more so with their recent acquisitions. When Mike, Brenden Damon and I met in Great Bend last fall I knew there were some exciting changes planned and 2016 should be a great season," IMCA Marketing Director Kevin Yoder said. "We're proud to partner with Xtreme and certainly plan on continuing that for years to come."