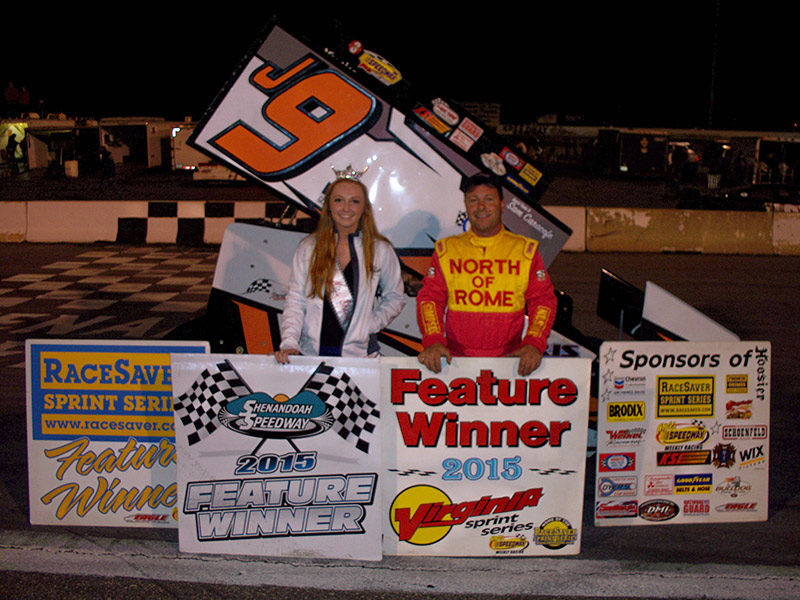 By Jim Haines
SHENANDOAH, Va. (Oct. 10) – Jerald Harris wrapped up the Virginia Sprint Series crown with his third straight feature win Saturday at Shenandoah Speedway.
The race stayed green from start to finish and Harris was unchallenged at the checkers. The Ex­treme Motorsports IMCA Sprint Car victory was his sixth of 2015 and second this season on the asphalt at Shenandoah.
Glenn Worrell and Brian Lawson paced the field to green with Lawson out first. Harris shadowed him for seven laps before taking over the lead and ran in front to the finish.
Tom Humphries and Lawson were next across the stripe.
Feature results – 1. Jerald Harris; 2. Tom Humphries; 3. Brian Lawson; 4. Tony Harris; 5. An­thony Linkenhoker; 6. Charlie Ware; 7. Glenn Worrell; 8. Chris Ware; 9. Ron Moyers.