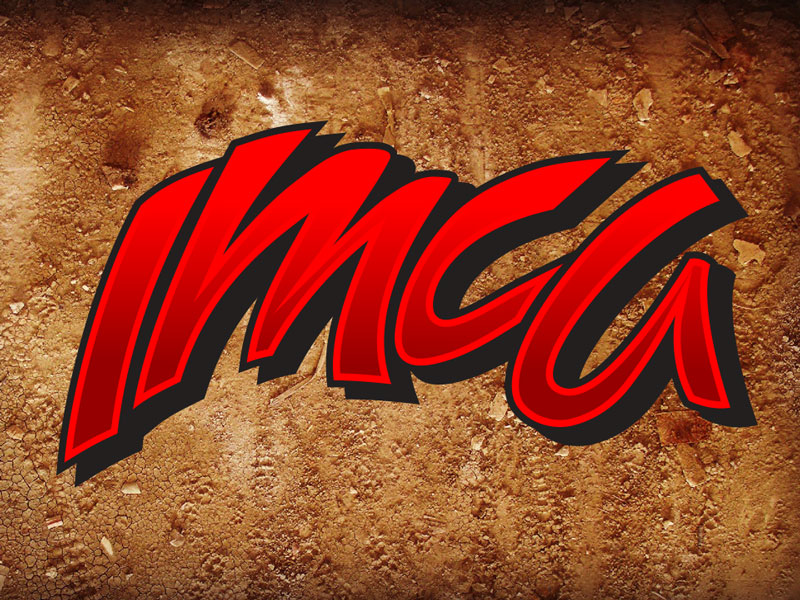 VINTON, Iowa (Oct. 2) – Five first-time kings join Chris Abelson and Nate Coopman in a diverse group of 2015 IMCA Speedway Motors Weekly Racing national champions.
Abelson adds the Xtreme Motor Sports IMCA Modified crown to his 2007 Northern SportMod crown and becomes just the sixth driver to win national titles in different divisions. Coopman paced the Mach-1 Sport Compact standings for the second straight season and the third time in his career.
Racing to career-first national crowns were Chad Wilson in the Eagle Motorsports IMCA Sprint Cars, Travis Van Straten in the IMCA Sunoco Stock Cars, Tyler Frye in the Karl Chevrolet Northern SportMods, Jesse Baldwin in the Scoggin-Dickey Parts Center Southern SportMods and Justin Luinenburg in the IMCA Sunoco Hobby Stocks.
In all, six states were represented by national champion drivers in IMCA's centennial season.
Abelson earned 32 feature wins and his second straight Belleville Motorsports North Central prize, along with the Shelby County Speedway, Crawford County Speedway and Raceway Park track championships.
He's the first Iowa driver since Ron Pope in 1993 to win IMCA's national Modified title.
Wilson was a nine-time feature winner and paced points at Kennedale Speedway Park. He was also the Allstar Performance Texas State champion.
Van Straten collected 34 feature wins over the course of a season that also included first EQ Cylinder Heads Northern Region and Wisconsin State titles. He was champion at Seymour Speedway, Shawano Speedway and Oshkosh SpeedZone Raceway.
With another 31 wins, Frye boosted his Northern SportMod division career-leading total to 154. His track titles came at Thunder Hill Speedway, U.S. 30 Speedway and Oberlin Speedway.
The first New Mexico driver to reign in the Southern SportMods, Baldwin collected 24 wins and titles at Aztec Speedway, Desert Thunder Raceway and Montezuma County Speedway, plus the Border States Racing Series.
Luinenburg's 2015 resume includes his first Big Daddy Race Cars Northern Region title. The first Minnesota driver to win the national Hobby Stock crown, he garnered 23 feature victories and local track titles at Fairmont Raceway, Jackson Speedway and Redwood Speedway.
Coopman's latest crown was accompanied by 48 feature wins, track championships at Arlington Raceway, Redwood, Fairmont and Nobles County Speedway, along with the North Star Series and Minnesota State prizes.
Joining Abelson as Modified regional champions were Zane DeVilbiss in the Larry Shaw Racing Western Region, Dylan Sherfick in the Jet Racing Central Region, Keith White in the Razor Chassis South Central Region and Keith Lamphere in the Dirt Works Eastern Region.
Lamphere, at 17 years of age, became IMCA's youngest Modified regional champ. A nine-time feature winner, he complemented Black Rock Speedway and Skyline Raceway titles with the New York State crown.
Now a five-time Modified regional champion, White won eight features and track titles at Cotton Bowl Speedway and Heart O' Texas Speedway, the 32nd and 33rd of his IMCA career in three divisions.
Sherfick capped his first regional championship campaign with 10 wins and led the way in point standings at RPM Speedway and WaKeeney Speedway.
Along with a sixth straight title out west, DeVilbiss won 18 times. He was the top driver in points at Desert Thunder and Montezuma County, and in the Border States Racing Series.
Matt Guillaume won a third straight title in the Southern Region for Stock Cars, parlaying 25 wins to track championships at KSP and Boyd Raceway.
Feature win totals made the difference for Andy Roller as he'd finished the season tied with Jeremy Oliver atop Charger Chassis Southern Region standings for the Hobby Stocks.
The Cotton Bowl champion, Roller owned a 19-16 advantage in that department over Oliver, who was first in Heart O' Texas Speedway and Texas State points.
National rookies of the year were Rob VanMil in the Modifieds, Colin Smith in the Sprints, Greg Gill in the Stocks, Bud Martini in the Northern SportMods, Taylor Florio in the Southern SportMods, Zach Olmstead in the Hobby Stocks and Brendon Yamry in the Sport Compacts.
Nineteenth nationally, VanMil won seven features and North Central Region ROY honors.
The track champion at I-90 Speedway, Smith was a six-time winner. Gill ruled points at West Liberty and won three feature events.
Martini had a huge IMCA debut season, scoring 25 wins en route to finishing third nationally and winning North Central Speedway and Princeton Speedway crowns.
Florio was eighth nationally.
Fourteen-year-old Yamry was champion at North Central and eighth in national points. He won 14 features this season.
Top rookies in the other four Modified regions were John Parmeley in the Western, Tanner Black in the Central, Kevin Green in the South Central and Mitchell Hunt in the Eastern.
Parmeley won six features and the Mohave Valley Raceway title. Along with four feature victories, Green had the Kennedale track and Texas State crowns to his credit. Hunt's two feature wins included the Great Lakes Nationals at Crystal Motor Speedway.
Westin Abbey led Southern Stock Car rookies with his fifth place showing in the regional standings. He won three features.
Hayden Wade was a rookie-best third in the Southern Region for Hobby Stocks.
Sport Compact driver Kaitlyn DeVries had the highest point total among all female drivers to win the Lady Eagle award for the first time in her career.
Final point races for those seven divisions were Sept. 27. All standings become official on Oct. 26.
Justin Kay won his third straight national championship and Paul Nagle was national rookie of the year for the Late Models. Final point races for that division were held Aug. 30.
All champions and rookies of the year will be honored during the national IMCA awards banquet on Saturday, Nov. 28 in Lincoln, Neb.