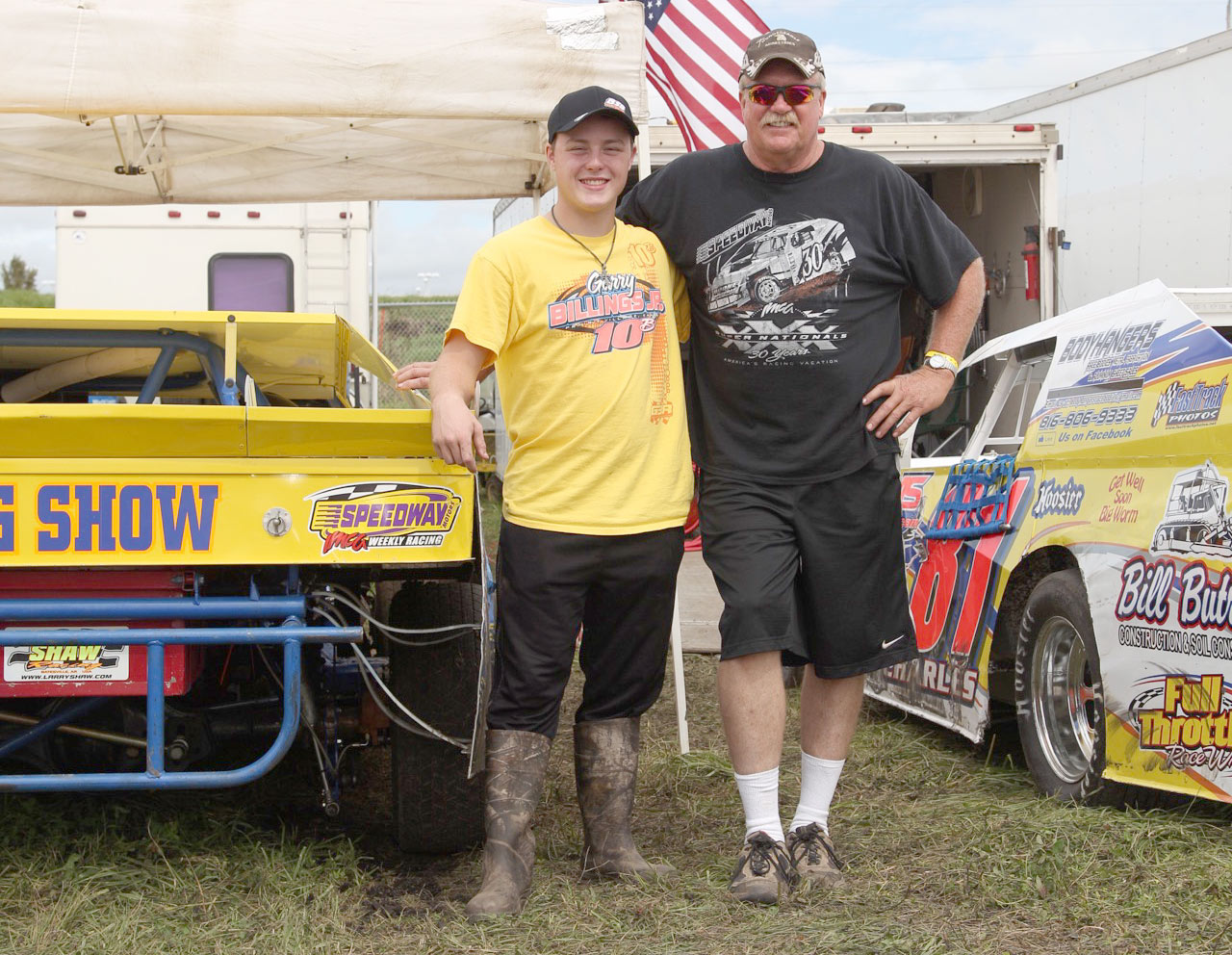 Tom Charles is no stranger to Boone Speedway but this is the first year he's brought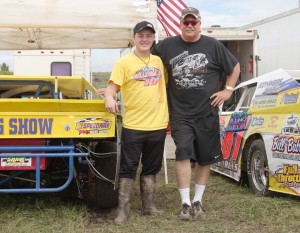 a teammate to Super Nationals.
The Modified hotshoe from Basehor, Kan., is accompanied by 18-year-old grandson Austin, who made his Super Nationals debut in a SportMod on Monday.
"Austin has been wanting to come to Boone all year," said Charles, who owns 90-plus Modified wins in his IMCA career and doubles as his grandson's crew chief. "The kid is in heaven."
Third in the points this season at Thunder Hill Speedway, Austin was born deaf and has a cochlear implant. He said his other senses kick in to make up for his inability to hear on the track.
Having Tom Charles as a crew chief/grandfather doesn't hurt, either.
"I've learned a lot from him. He's got 40 years experience in racing," Austin said. "All I have to do is tell him what the car is doing and he knows how to improve it.
Both race for car owner Bill Butrick of Wichita, Kan. Austin's ride is a 2008 Larry Shaw, the car Charles drove at Super Nationals in 2012.
"I've always wanted to race here. This is my first out-of-state race," Austin said. "It's a pretty big deal. I've met people from Australia, California and Wisconsin."