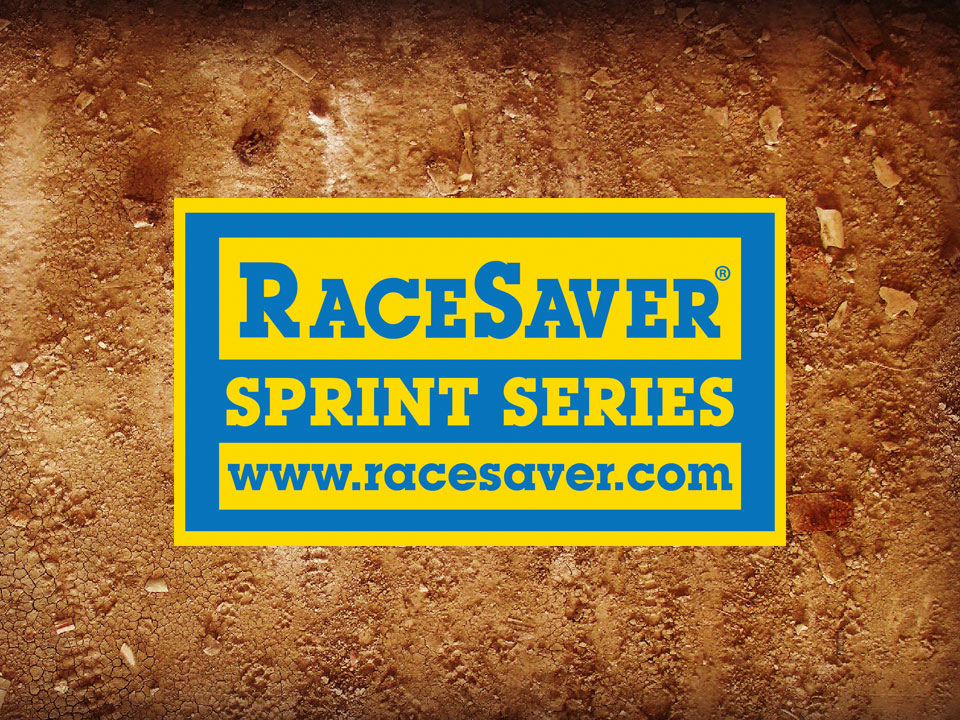 EAGLE, Neb. – Early entries for the IMCA RaceSaver Sprint Car Nationals have already soared past 100.
Drivers from 13 states and Canada will converge on Eagle Raceway Thursday through Sunday, Sept. 3-6 for the third annual event.
The Sunday finale sees the winner take home $2,000 and all other main event qualifiers earn a minimum of $1,000. The field of 27 will start three wide.
Pre-tech runs from 10 a.m.-6 p.m. and will be followed by an open practice on Thursday,
The front three rows qualify and Jake Ita Memorial heats are on Friday. Rows four, five and six qualify on Saturday, rows seven, eight and nine on Sunday. Friday and Saturday qualifiers pay $700 to win while the top prize in Saturday's Ita Memorial is $1,000.
Pit gates open at 4 p.m., the grandstand opens at 6 p.m., hot laps are at 6:30 p.m. and racing starts at 7:30 p.m. Friday. The pits open at 4 p.m. and the grandstand opens at 5 p.m. Saturday. Hot laps are at 5:30 p.m. and racing gets underway at 6:30 p.m.
A party in the pits, complete with live music, follows both shows.
Gates open at 3 p.m. and a driver autograph session is from 4:30-5:30 p.m. Sunday. The first 1,000 fans through when the front gate opens at 4:30 p.m. re­ceive a free light-up driver introduction ceremony wand. Hot laps are at 5:30 p.m. and racing is at 6:30 p.m.
Miss Eagle Raceway will be crowned during intermission.
Pre-tech for Sprints is from 10 a.m.-5 p.m. Friday, Saturday and Sunday. Karl Chevrolet Northern SportMods and IMCA Sunoco Hobby Stocks are also on the Saturday card; Xtreme Motor Sports IMCA Modifieds and Mach-1 Sport Compacts run on Sunday.
Pit passes are $25 each night. Adult spectator admission is $10 on Friday, $12 on Sat­urday and $15 on Sunday. Kids ages 6-12 are $5 and five and under get in free all three nights.
More information is available at the www.eagleraceway.com website or by calling 402 781-2243.
By state and province, drivers already entered for the Sept. 3-6 Sprint Car Nationals include:
California – Tony Everhart, El Cajon; *Jesse Mack, Visalia; and Blake Robertson, Visalia.
Colorado – Jake Bubak, Arvada; and Jackie Thacker, Crested Butte.
Indiana – Ethan Fleetwood, Smithville.
Iowa – Nate Eakin, Dickens; Joe Miller, Vail; Blain Petersen, Essex; *Colin Smith, Sheldon; Tyler Thompson, Des Moines; and Ben Woods, Newton.
Kansas  – Zach Blurton, Quinter; Luke Cranston, Ness City; Brian Herbert, Dodge City; and Jeff Radcliffe, Hill City.
Louisiana – Dustin Gates, Haughton; and Jock Thacker, Hineston.
Minnesota – Brandon Allen, St. Peter; Bruce Allen, Mankato; Dalyn Cody, Prior Lake; Ron Guentzel, St. Peter; Dustin Sargent, Cleveland; Kyle Sargent, St. Peter; *Jeremy Schultz, Hutchinson; Gary Serbus, Olivia; Trevor Serbus, Olivia; and *Michael Stien, Ceylon.
Nebraska – Gene Ackland, Lincoln; T.J. Artz, Lincoln; Shayle Bade, Lincoln; Jason Becker, Seward; Tom Belsky, North Platte; *Clint Benson, Papillion; *Mike Boston, Lincoln; Lee Bowes, Lincoln; Nick Bryan, Lincoln; *Dwight Carter, Lincoln; Toby Chapman, Hickman; Jason Danley, Lincoln; Joey Danley, Lincoln; Keith Dragoo, Lincoln; Tyler Drueke, Eagle; Tim Fricke, Lincoln; Bill Garrow, Lincoln; *Trevor Grossenbacher, Hickman; *Adam Guillion, Lincoln; Brandon Horton, Omaha; Ryan King, Bennet; Ron Love, Lincoln; *Doug Lovegrove, Waverly; *Jason Martin, Lincoln; Mark Pace, Lincoln; Boyd Peterson, Ithaca; Shon Pointer, Grand Island; Eric Reichwaldt, Plattsmouth; Matt Richards, Lincoln; Terry Richards, Denton; Dan Satriano, Papillion; Chase Weiler, Lincoln; and Nate Weiler, Omaha.
North Carolina – *Daren Bolac, Moyock.
North Dakota – *Trevor Mell, Harwood.
Oklahoma – *Chris Kelley, Oklahoma City; Gary Kelley, Ardmore; and *Andy Shouse, Mustang.
Pennsylvania – Rod Ort, Lewisberry.
Saskatchewan – Bart Kendel, Turtleford.
South Dakota – *Dusty Ballenger, Harrisburg; and Robby Wolfgang, Sioux Falls.
Tennessee – *Sean Hosey, Clarksville.
Texas – *Chase Brewer, Wautauga; *Tucker Doughty, Heath; *Claud Estes, Godley; Colby Estes, Godley; D.J. Estes, Godley; Matt Etzelmiller, Keller; Ryan Hall, Midlothian; Jerry Hammock, Ennis; *Josh Hawkins, Whitehouse; *Regan Hawkins, Whitehouse; *Jason Howell, Azle; Lindell Jenkins, Greenville; *Mark Klis, Waxahachie; Charlie McDonald, Jefferson; Justin Melton, Flower Mound; Michelle Melton, Flower Mound; *John Ricketts, Burleson; *Logan Scherb, Decatur; Russell Shoulders, Forney; *Chad Wilson, North Richland Hills; Chipper Wood, Kennedale; and *Dustin Woods, Forney.
Virginia – *Jerald Harris, Harrisonburg; *Tom Humphries, Waynesboro; Brian Lawson, Orange; Troy Severin, Ashland; *Charlie Ware, Hallieford; and Glenn Worrell, Powhattan.
Wisconsin – Andrew Westphal, Fon du Lac.
*-Eligible to qualify for the Jake Ita Memorial Race of Champions.