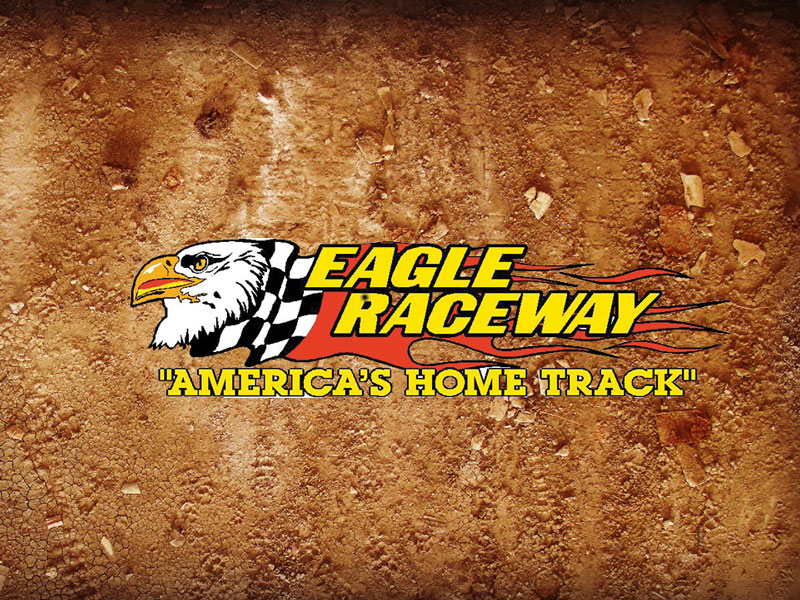 EAGLE, Neb. – More than 70 drivers from 11 states and Canada have now pre-registered for the Sept. 3-6 IMCA RaceSaver Sprint Car Nationals at Eagle Raceway.
Features on Friday and Saturday, Sep. 4 and 5 both pay $700 to win and a minimum of $250 to start. The Sunday, Sept. 6 main event pays $2,000 to win and a minimum of $1,000 to start. Saturday's race of champions pays $1,000 to win and $100 to start.
There is no charge for pre-entries made before Sept. 1; Sprint Car drivers receive a free reserved pit stall along with timely early entries. An entry fee of $25 per day applies after Aug. 31.
Drivers can pre-register by calling 402 238-2595. The third annual Nationals is expected to field 100-plus entries.
By state, drivers competing at the Sprint Car Nationals now include:
California – Blake Robertson.
Indiana – Ethan Fleetwood.
Iowa – Joe Miller, Blain Petersen and Tyler Thompson.
Kansas – Jeff Radcliffe.
Minnesota – Brandon Allen, Bruce Allen, Dalyn Cody, Ron Guentzel, Dustin Sargent, Kyle Sargent, Jeremy Schultz and *Michael Stien.
Nebraska – Gene Ackland, T.J. Artz, Shayle Bade, Jason Becker, Tom Belsky, *Clint Benson, Lee Bowes, Dwight Carter, Toby Chapman, Jason Danley, Joey Danley, Keith Dragoo, Tyler Druek, Tim Fricke, Bill Garrow, Trevor Grossenbacher, Adam Gullion, Brandon Horton, Ryan King, Ron Love, Doug Lovegrove, Jason Martin, Mark Pace, Shon Pointer,  Jason Rakes, Eric Reichwaldt, Matt Richards, Terry Richards, Dan Satriano, Chase Weiler and Nate Weiler.
North Carolina – *Daren Bolac.
Oklahoma – Gary Kelley.
Pennsylvania – Rod Ort.
Tennessee – *Sean Hosey.
Texas – *Chase Brewer, Kenny Elwood, *Claud Estes, Colby Estes, D.J. Estes, Matt Etzelmiller, Ryan Hall, Jerry Hammock, Regan Hawkins, Josh Hawkins, *Jason Howell, Mark Klis, Charlie McDonald, Justin Melton, Michelle Melton, *John Ricketts, *Chad Wilson, Chipper Wood and *Dustin Woods.
Virginia – *Jerald Harris, *Tom Humphries, Brian Lawson, Troy Severin, *Charlie Ware and Glenn Worrell.
The Canadian entry is Saskatchewan's Bart Kendel.
Drivers with an asterisk (*) are currently Race of Champions eligible.