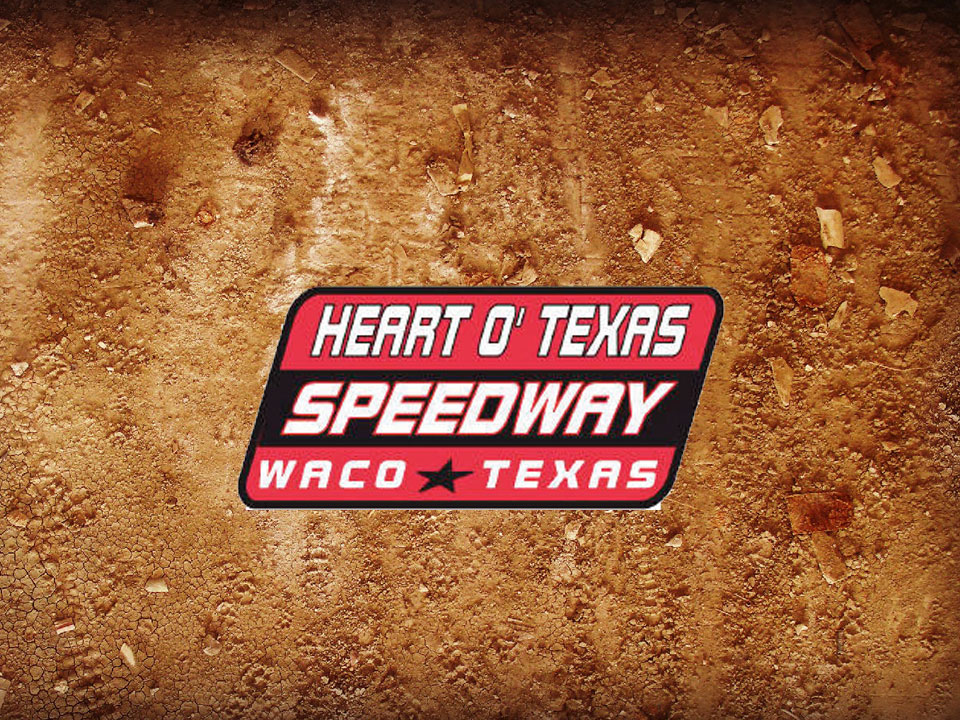 By J.M. Hallas
WACO, Texas (July 4) – J.P. Dowell scored the big $1,500 Texas IMCA Nationals payday, mak­ing a convincing run to the Xtreme Motor Sports IMCA Modified checkers.
The new Fast Shafts All-Star Invitational ballot qualifier won the pole dash, started from the front row and led every circuit in the 25-lap, caution-free main event.
Dowell beat Kevin Green into turn one when the green flag waved. Justin Radcliff and former na­tional champion Keith White both got by Green but by that time Dowell had already checked out on the field.
Even lapped traffic didn't deter Dowell as he continued his domination, dicing through slower cars. At the checkers Dowell had nearly a straightaway advantage over Radcliff and White.
"I was a little worried about lapped traffic. I knew the car was good and I watched the track and the lines I was going to take. I picked them off real easy and got by them," Dowell said. "When you've got a good car underneath you, it's easy to do. I'm happy and it's one of those nights that everything works out perfect."
Hometown racer Jeff Sheppard scored the biggest win of his career, taking home $1,000 for the Scoggin-Dickey Parts Center Southern SportMod victory.
Charles Cosper also took home $1,000, for the IMCA Sunoco Stock Car win, while Andy Roller raced to the $600 IMCA Sunoco Hobby Stock checkers.
Sheppard jumped out front early and was chased by Trevor Egbert and Robert Scrivner. He put some distance on both before encountering traffic with 10 laps left.
A late caution erased what was left of Sheppard's lead but Egbert and Scrivner traded some paint on the restart, giving him the opportunity to ease away and take the win unchallenged.
"I never looked at the scoreboard. I normally do. I knew Egbert was there, I knew Scrivner was there. There are so many regulars who have won these races and have been fast every week here," Sheppard said. "I had some bad luck earlier this year and was determined to run my own race as hard as I could, keep my equipment until the end and I think what held up."
After nearly getting caught up with a spinning car, Cosper was promoted to the point and led much of the Stock Car feature with B.J. Dulock right behind.
He held onto that slim advantage following a late caution that set up a green, white, checkered finish.
"This was the race I won last year right before my father passed suddenly the next week. It was the last race my dad got to see me drive. It's been a tough couple weeks with Fathers Day and this race," Cosper said. "I won at 281 Speedway on Fathers Day and this brings up a lot of emo­tions. It feels like it just happened yesterday. I'd give anything to get a little bit more time with him. I wish he was here right now."
Roller caught Chayson Bishnow and then Jeremy Oliver at midway for the Hobby Stock lead.
He got into traffic with two to go but easily kept Oliver in his wake on the way to victory lane.
"This is my first win of the year here, Jeremy's won most of them. It feels good to win here. I like winning big shows and the big checks," Roller said. "Hopefully the rest of the season goes that way, too."
Feature Results
Modifieds – 1. J.P. Dowell; 2. Justin Radcliff; 3. Keith White; 4. Jason Batt; 5. Kevin Green; 6. Dwayne Grantham; 7. Dean Abbey; 8. Johnny Sheets; 9. David Goode Jr.; 10. Chase Jupe; 11. Brandon Hood; 12. Ronnie Warren; 13. Raymond McSpadden; 14. Joe Spillman; 15. Jarrett Rob­erts; 16. Robert Liese Jr.; 17. Jerry Frydrych; 18. Ken Old; 19. Robert Stewart; 20. Brian Walker; 21. Doug Lorenz; 22. Billy Bachmeyer; 23. Dillon Smith; 24. Will Poston.
Southern SportMods – 1. Jeff Sheppard; 2. Trevor Egbert; 3. Jeffrey Abbey; 4. Robert Scrivner; 5. Chris Cogburn; 6. Steve Hayes; 7. George Egbert; 8. Garett Rawls; 9. T.J. Green; 10. Chris Birmingham; 11. Steve Wade; 12. Sid Kiphen; 13. Damon Hammond; 14. Robby Minten; 15. Don Painter; 16. Thomas Bennett; 17. Andrew Richards; 18. Sarah Goode; 19. Chad Hughes; 20. Calen Mohler; 21. Ronnie Bell; 22. Talon Minten; 23. James Holder; 24. Carlton Brunson.
Stock Cars – 1. Charles Cosper; 2. B.J. Dulock; 3. Ryan Powers; 4. Brandon Hood; 5. Pat Wil­son; 6. Peter Delevan; 7. Robin Batt; 8. Westin Abbey; 9. Jared Rady; 10. Matt Hood, 11. Thomas Hall Sr.; 12. Juston McCullough; 13. Tony Hamil; 14. Anthony Otken; 15. Eric Jones; 16. Ken Plon­sky; 17. Damon Hammond; 18. Joe O'Bryan; 19. John Frydrych; 20. Markiss Harcrow; 21. Sam Sovey; 22. Zach Riley.
Hobby Stocks – 1. Andy Roller; 2. Jeremy Oliver; 3. Shannon Dulock; 4. Brandon Geurin; 5. Mark Geurin; 6. Hayden Wade; 7. Chayson Bishnow; 8. Wesley Warren; 9. Stephanie Hender­son; 10. Joe Williams; 11. Stacey Robinette; 12. Dale Caswell; 13. Chad Bowman; 14. Jordan Kornegay; 15. Jeremy Hendrix; 16. Christian Hunt; 17. Max Brazeal; 18. J.B. Whalley.