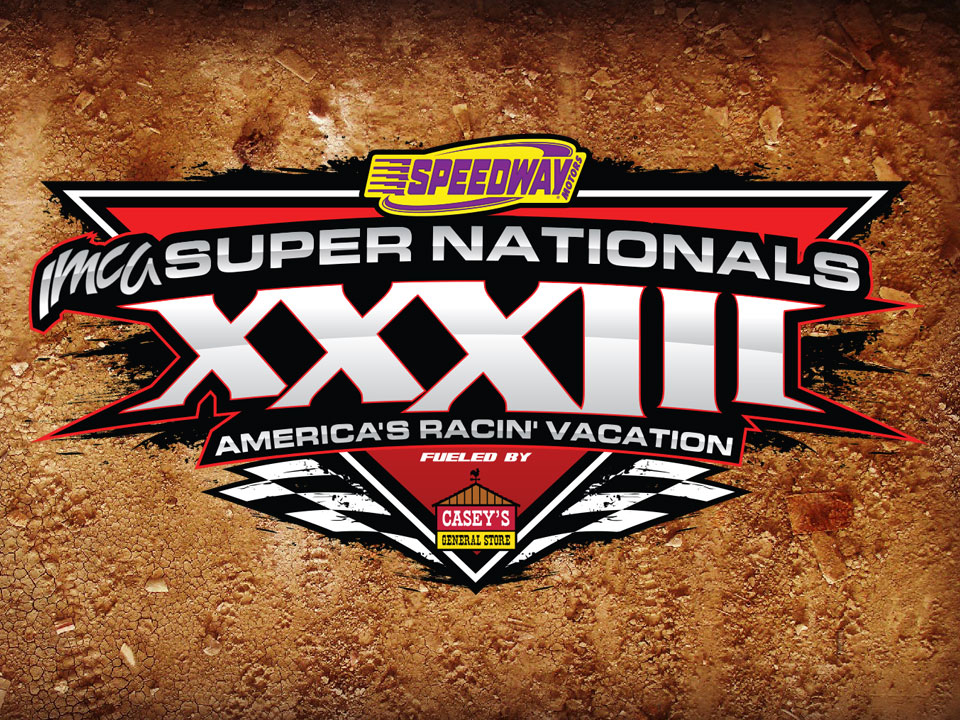 BOONE, Iowa – The IMCA Speedway Motors Super Nationals fueled by Casey's continues to be the biggest and best event in all of dirt track racing.
So does the need to pre-register and make arrangements for pit parking if you're planning to be part of the 33rd annual event Sept. 7-12 at Boone Speedway
"We highly recommend that drivers do both as soon as possible," IMCA President Brett Root emphasized. "Car numbers are assigned on a first come, first served basis and drivers will save money by pre-registering."
"Pit area parking is probably the biggest issue we get into this far ahead of Super Nationals," he continued. "We are working on a schedule for when haulers will be allowed in the pits. That's especially important for drivers coming from out of state and we'll announce it fairly soon."
Registration and pit stall application forms are posted on both the www.imca.com and www.raceboone.com websites; a form for reserving camping spots will be added to the track site.
Drivers from a dozen states have already pre-registered for IMCA Centennial Season Super Nationals.
"Logistically, everything about Super Nationals is quite a task. The more organized drivers are, the easier it is for us to be organized," Root said. "Almost every square inch of the speedway grounds are allocated for something and we can't make spur of the moment changes without having a ripple effect."
Weather will continue to be the wild card, he noted. Rain and resulting wet ground conditions pared the number of spots in the pit area and for fan parking.
"There's nothing we can do about the weather," said Root, "but we can do our best to run timely race programs each night and be accommodating to the drivers, fans and Boone community."
Pre-tech starts Sunday, Sept. 6 for Hobby Stocks and Northern SportMods. While the permanent tech facilities were the most visible improvement at last year's Super Nationals, new bleacher seating adjacent to the hot pit area will be front and center this September.
"Additional seating, especially for Saturday, has been mentioned in driver surveys we take after Super Nationals every year," noted Root. "We have to prioritize what improvements we make and outside seating was at the top of the list this year."
No changes will be made in the schedule for the week.
A complete program for IMCA Late Models following the Deery Brothers Summer Series tops the Labor Day, Monday, Sept. 7 card. Sport Compacts run their entire show on Tuesday, Sept. 8.
The Fast Shafts All-Star Invitational is Friday, Sept. 11. Races of champions and main events for Hobby Stocks, SportMods, Stock Cars and Modifieds are Saturday, Sept. 12.
Weekly racing bonuses have been renewed, so the Modified champion has the potential to earn as much as $7,000.
Other maximum potential payouts are $4,500 for the Late Models, $3,500 for the Stock Cars, $2,250 for the Northern SportMods, $1,850 for the Hobby Stocks and $500 for the Sport Compacts.
"The format for the week is the most efficient one we've come up with," said Root. "We started at 2 p.m. and got the race programs completed in good time last year, which is something I know everyone appreciated."