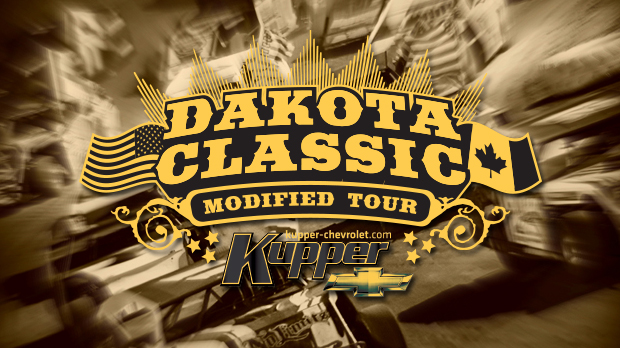 SILVER BAY, Minn. (June 15) – It is time to start the Dakota Classic Modified Tour with a bang and what better day than July 4 to do so? RACEFEEDX, in partnership with YouTube and Nodak Speedway, will showcase the Independence Day date from Minot, North Dakota, to race fans everywhere live and for free on July 4, 2015.
Fans will be able to enjoy the Dakota Classic Modified Tour preview via almost any device possible! PC, Laptop, Tablet Apps, Connected TVs, and even on your mobile phones while watching the fireworks or races from your home track. This special broadcast will include an in-depth preview of the 26th running of the Dakota Tour with multiple cameras, interviews, segments, instant replay, and much more.
Direct Link to View: http://bit.ly/rfxjuly4.
Once fans get a taste of the intense racing action via this showcase on YouTube they can purchase the Pay Per View for the entire following week, July 5-11, 2015, throughout North Dakota and Canada. RACEFEEDX will cover the tour live for the third consecutive year. Fans will have the option to watch every lap of the week in regular or high quality. Pricing and subscription info is available at www.racefeedx.com.
In partnership with RACEFEEDX, IMCA.TV, the recently launched Video On Demand service and Official Network of IMCA, will cover every lap in Video On Demand. No more then 48 hours after each race all footage is available on the service for fans to watch at anytime, anywhere, 24/7/365 on the website, mobile devices, tablets, or the Roku for as low as $9.99 for the Month or $79.99 for an entire Year. IMCA.TV includes all of the big IMCA events, touring series, and years of archives for your viewing pleasure.
Keep your browser locked on www.dakotamodtour.com for more breaking info as we race towards the opener at Nodak Speedway on July 5, 2015, or Follow the Tour on Facebook, Twitter, and Instagram @dakotamodtour with the official hashtag #modtour15.