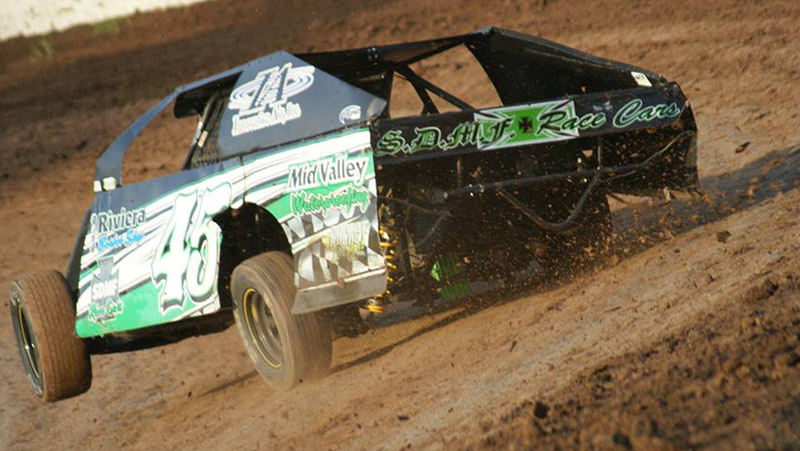 By Ben Deatherage
COTTAGE GROVE, Ore. – The fourth stop of the Wild West Modified Shootout will be at Cottage Grove Speedway on Tuesday, June 16.  This event will feature some of the Xtreme Motor Sports IMCA Modified best drivers in the Western United States and teams from all over the country will be in action.
Twenty-five dollars will get a car, truck, or RV load full of fans into the races, which will get underway at approximately 6:45 p.m.
Already this season, Jesse Williamson and Kinzer Cox have won twice in main event competition at Cottage Grove. Braedon Hand, Jason Kocks and Curtis Towns each have one win to their credit.
CGS has hosted four Wild West Modified Shootout events with four different winners being produced. Last year, Alex Stanford and Nick Trenchard won while in 2012 it was Scott Lenz and in 2011 Jesse Williamson. The 2013 event was lost to weather.