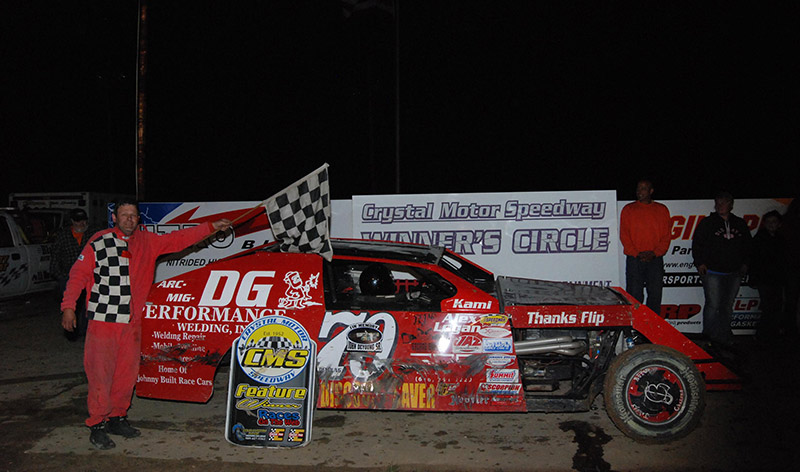 CRYSTAL, Mich. (June 13) – Johnny DeYoung Jr. pulled off the win over A.J. Ward in Saturday's All-Star Performance IMCA Modified feature at Crystal Motor Speedway.
The win was dedicated in remembrance of John DeYoung Sr., the patriarch of the DeYoung racing family, who passed away last week.
Chance Hoppes was second, followed by Joe Fowler.
One hundred and forty-five cars were entered on CMS Internet Night at Crystal.