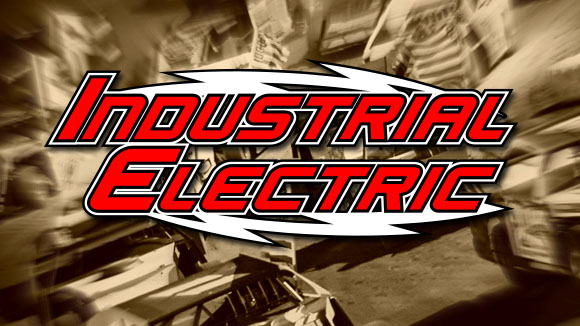 Following up to the RACEFEEDX "New Blood, Long Tow" presented by IMCA.TV, officials from the Kupper Chevrolet Dakota Classic Modified Tour are pleased to announce added purse monies from Industrial Electric and RACEFEEDX for the 2015 monster modified tilt.


Industrial Electric joins the growing list of Dakota Classic Modified Tour sponsors in the same way so many businesses have joined the tour–as fans of racing! Owner Lynn Hecker of Dickinson, North Dakota, has sponsored several IMCA modified cars over the years and he loves to "see the very best drivers from all over the continent come to North Dakota to compete against some very tough competition right here at home." He also understands some of the tracks on the tour, like his home track of Dickinson, do not have the grandstand capacity to fund the ever growing payouts the tour needs to attract the best drivers. 


While in Arizona this past winter watching two of his sponsored drivers, Shawn Strand of Mandan and Jeff Taylor of Cave City, Arkansas, race, the idea was tossed around about Industrial Electric helping out with an "enhanced" payout at each of the six tracks that makeup the series. Lynn talked to his own drivers and they suggested that positions 2 through 10 could use additional funding as the level of competition has increased so much over the years and it would make sense to increase the middle of the payout. In true North Dakota spirit of cooperation the plan was put together and Industrial Electric is now on board as a major tour sponsor.


Dakota Classic Modified Tour Director John Gartner sees this new support of Industrial Electric, along with the "Long Haul, New Blood" support from RACEFEEDX, combined with the funding help from title sponsor Kupper Chevrolet as "a game changer for the series that will once again take the tour to a new level of competition with car counts our fans in North Dakota have come to expect."


With the new agreements Industrial Electric adds $1000 per night to the race purse for a total of $6000 in new monies.


In addition to the "New Blood, Long Haul" bonuses totaling $3000, RACEFEEDX, the official Live Broadcast Partner of the tour, is doubling down and adding $500 to the race purse per night for a total sponsorship of $6000 with more promotion bonuses to be announced soon.


2015 Kupper Chevrolet Dakota Classic Modified Tour Official Payout:


IMCA Modifieds
1. $2100
2. $1500
3. $1100
4. $900
5 $800
6 $700
7. $550
8 $450
9. $425
10. $400
11. $375
12. $350
13. $325
14. $300
15. $300
16. $300
17. $300
18. $300
19. $300
20. $300
21. $300
22. $300
23. $300
24. $300
25. $300
26. $300
$13,875


IMCA Stock Cars
1. $800
2. $550
3. $350
4. $250
5 $200
6 $175
7. $150
8 $150
9. $125
10. $100
11. $100
12. $100
13. $100
14. $100
15. $100
16. $100
17. $100
18. $100
19. $100
20. $100
$3850
For all six tracks the Tour pays a minimum of $106,350 in payout during its six day run. All of these figures are records.


Each night Jiffy Lube of Bismarck and Brad Hellman, the driver of car #54, will award $54 cash to the "Hard Charger" winner of the IMCA Modified feature.


Keep your browser locked on www.dakotamodtour.com for more breaking info as we race towards the opener at Nodak Speedway on July 5, 2015, or Follow the Tour on Facebook, Twitter, and Instagram @dakotamodtour with the official hashtag #modtour15