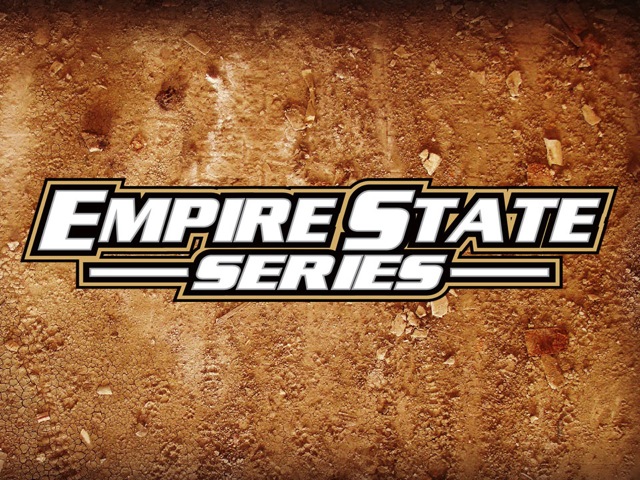 AFTON, N.Y. (June 8) – I-88 Speedway hosts the first of consecutive IMCA Empire State Series events this Friday, June 12.
Touring Xtreme Motor Sports IMCA Modifieds race for $400 to win and a minimum of $75 to start their main event at Afton. IMCA Speedway Motors Weekly Racing National, Dirt Works Eastern Region, Allstar Performance State and special series points will be given.
Pit gates open at 4 p.m. and the grandstand opens at 5 p.m. Hot laps are at 6:15 p.m. and racing starts at 7 p.m.
Spectator admission is $10 for adults, $5 for kids ages 9-14 and free for eight and under.
Gary Roberts has won two of the previous four Empire State Series features at his hometown track, in 2012 and again last July.
Monroeton, Pa., pilots Eddie Sites and Brad Sites took tour checkers at I-88 in 2011 and 2013, respectively.
Eddie Sites is a two-time series champion and the current point leader. Round five of the tour is Friday, July 31 at Afton.
More information about those two events is available by calling 607 760-0671, on Facebook and at the www.i-88speedway.com website.
Empire State Series top 20 point standings – 1. Eddie Sites, Monroeton, Pa., 153; 2. Brad Sites, Monroeton, Pa., 142; 3. Chris Fleming, Union Springs, 130; 4. Jason Benjamin, Towanda, Pa., 127; 5. Matt Cole, Binghamton, 124; 6. Keith Jack Lamphere, Monroeton, Pa., 115; 7. Brad Smith, Columbia Cross Roads, Pa., 100; 8. Will Ward, Cobleskill, 93; 9. Tyler Stoddard, Bing­hamton, 84; 10. Gary Roberts, Afton, 78; 11. Gary Smith, Harpursville, 75; 12. Michael Stoddard, Binghamton, 74; 13. Harry Ely Jr., Wyalusing, Pa., 70; 14. Billy Ward, Cobleskill, 68; 15. K.C. Cole, Conklin, 66; 16. Rodney Morgan, Troy, Pa., 65; 17. Dan Searls, Groton, and Craig Ward, Owego, both 62; 19. Richard Karlnoski, Dundee, 61; 20. Robert Maynard, Towanda, Pa., 59.