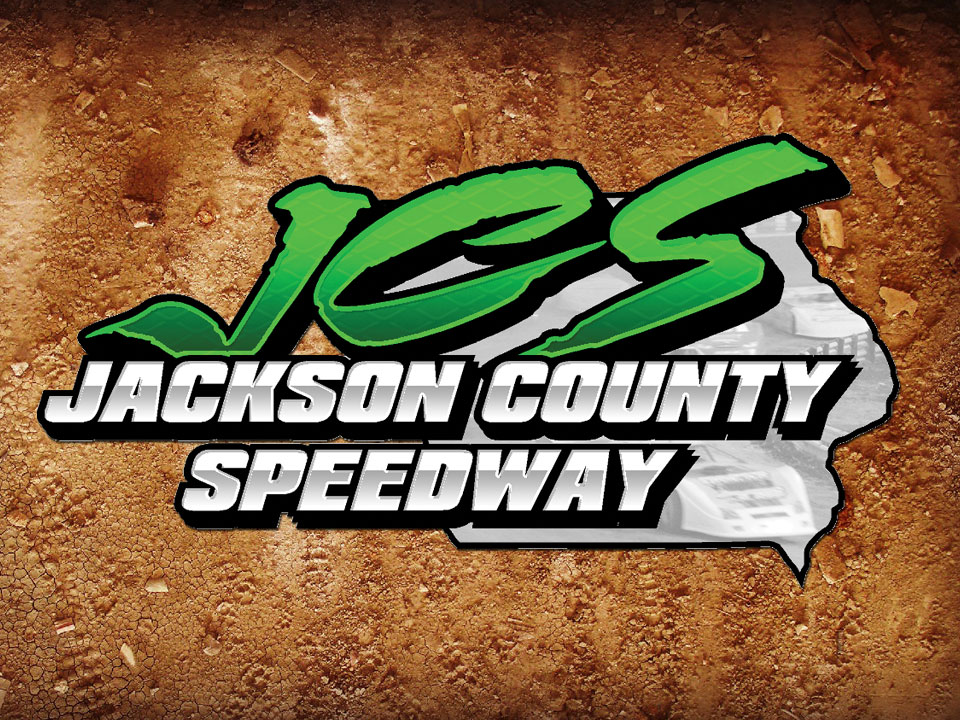 MAQUOKETA, Iowa – Two of IMCA's premier series are in action next Tuesday at Jackson County Speedway.
Both the Deery Brothers Summer Series for Late Models and the Hawkeye Dirt Tour for Xtreme Motor Sports IMCA Modifieds travel to Maquoketa on June 9.
Deery drivers make their seventh start of the season. Their main event pays $3,000 to win and a minimum of $300 to start. The second installment of the Hawkeye Dirt Tour totes a $1,000 top prize, is a 2015 Fast Shafts All-Star Invitational ballot qualifier and pays a minimum of $150 to start.
Pit gates open at 4 p.m. and the grandstand opens at 5 p.m. Hot laps are at 6:45 p.m. with racing to follow.
Grandstand admission is $20 for adults, $15 for seniors and students ages 13-17, $10 for kids ages 7-12 and free for six and under when accompanying a paid adult. Pit passes are $30.
Nine previous Deery events have been held at Maquoketa and Ely's Terry Neal counts the 2014 checkers among his four career tour checkers there.
Jeff Aikey of Cedar Falls is a three-time Deery winner at Jackson County. Ray Guss Jr. of Milan, Ill., and Rob Toland of Colona, Ill., have each won once.
Andy Nezworski of Buffalo continues to lead the Deery standings but defending champion Justin Kay of Wheatland has cut that margin to a single point.
The Hawkeye Dirt Tour event will be the first held at Maquoketa. IMCA Speedway Motors Weekly Racing National, Belleville Motorsports North Central Region and Allstar Performance State points, as well as special series points, will be awarded.
North Dakota traveler Jason Wolla was the winner when the HDT opened last month at Benton County Speedway.
Karl Chevrolet Northern SportMods also run Tuesday at Jackson County, for national and state points.
Two more Deery Series-Hawkeye Dirt Tour doubleheaders are scheduled this year, on Aug. 11 at Ce­dar County Raceway in Tipton and Sept. 19 during Farley Speedway's Yankee Dirt Track Clas­sic.
Deery Brothers Summer Series top 20 point standings – 1. Andy Nezworski, Buffalo, 277; 2. Justin Kay, Wheatland, 276; 3. Scott Fitzpatrick, Wheatland, and Jeff Aikey, Cedar Falls, both 242; 5. Joel Callahan, Dubuque, 238; 6. Tyler Bruening, Decorah, 232; 7. Joe Zrostlik, Long Grove, 219; 8. John Emerson, Waterloo, 212; 9. Todd Malmstrom, Silvis, Ill., and Charlie McKenna, Clear Lake, both 200; 11. Jeremy Grady, Story City, and Corey Zeitner, Omaha, Neb., both 198; 13. Ryan Dolan, Lisbon, 184; 14. Darrel DeFrance, Marshalltown, 181; 15. Andy Eckrich, Oxford, 173; 16. Ray Guss Jr., Milan, Ill., 171; 17. Tyler Droste, Waterloo, 165; 18. Jason Rauen, Farley, 163; 19. Brian Harris, Davenport, 151; 20. Todd Cooney, Des Moines, 127.
Hawkeye Dirt Tour top 20 point standings – 1. Jason Wolla, Ray, N.D., 40; 2. Mike Van Gen­deren, Newton, 39; 3. J.D. Auringer, Water­loo, 38; 4. Hunter Marriott, Brookfield, Mo., 37; 5. Joe Docekal, Dysart, 36; 6. Mark Elliott, Webster City, 35; 7. Tyler Droste, Waterloo, 34; 8. Cayden Carter, Oskaloosa, 33; 9. Ronn Lauritzen, Jesup, 32; 10. Kyle Brown, Kellogg, 31; 11. Scott Ho­gan, Vinton, 30; 12. Patrick Flannagan, Cedar Rapids, 29; 13. Mitch Morris, Long Grove, 28; 14. Ryan Maitland, Denver, 27; 15. Nick Roberts, Des Moines, 26; 16. Dennis Betzer, Central City, 25; 17. Cole Ferguson, Dexter, 24; 18. Todd Shute, Des Moines, 23; 19. Joel Rust, Grundy Cen­ter, 22; 20. Troy Cordes, Dunkerton, 21.