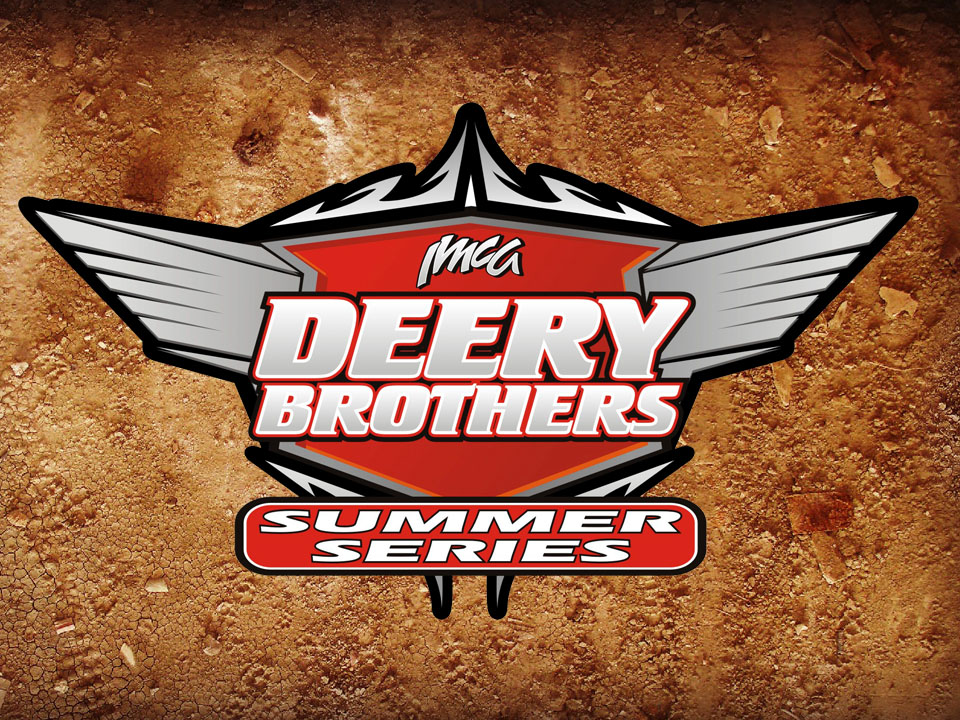 MARSHALLTOWN, Iowa (May 27) – Veterans of the IMCA Late Model division are in the running for a pair of $500 bonuses when Marshalltown Speedway hosts the Deery Brothers Summer Se­ries on Tuesday, June 2.
The Miller Lite 50 tour event pays $3,000 to win and a minimum of $300 to start.
Former promoter Steve Priske, now the owner of Rumour's Bar & Grill in Marshalltown, will also pay a $500 bonus to the highest finishing Late Model driver who competed at Marshalltown be­tween 1985 and 1990, plus another $500 bonus if that driver can win the main event.
Jeff Aikey of Cedar Falls, a seven-time tour champion, took home both bonuses from the Deery feature held last year, during the track's 50th anniversary season.
The first of 23 Deery Series events at Marshalltown was held in 1987. The division was sanc­tioned there weekly from 1987 through 1990.
Deery drivers with roots in the 1985-1990 Late Model era at Marshalltown have enjoyed their share of success there: Curt Martin of Independence has won five local Deery features, Aikey has now prevailed at four while Jay Johnson of West Burlington and Ray Guss Jr. of Milan, Ill., have each won twice.
Pit gates open at 4:30 p.m. and the grandstand opens at 5 p.m. on race day. Hot laps are at 7 p.m. with racing to follow.
Winner of an Australian pursuit for the Late Models also earns $500. A post-race party courtesy of Rumour's will be held in the pit area.
Spectator admission is $15 for adults and $5 for children 10 and under. Pit passes are $30.
Karl Chevrolet Northern SportMods race for $1,000 to win at Marshalltown. IMCA Speedway Mo­tors Weekly Racing National and Allstar Performance State points will be awarded in that division.
Completing the card is the Legends class.
More information about the June 2 race program is available by calling 515 231-5444 and at the www.marshalltownspeedway.com website.
Deery Brothers Summer Series top 20 point standings – 1. Andy Nezworski, Buffalo, 233; 2. Justin Kay, Wheatland, 230; 3. Joel Callahan, Dubuque, 200; 4. Corey Zeitner, Omaha, Neb., 198; 5. Scott Fitzpatrick, Wheatland, and Tyler Bruening, Decorah, both 195; 7. Jeff Aikey, Cedar Falls, 194; 8. Joe Zrostlik, Long Grove, 179; 9. John Emerson, Waterloo, 178; 10. Charlie McKenna, Clear Lake, 170; 11. Todd Malmstrom, Silvis, Ill., 169; 12. Jeremy Grady, Story City, 162; 13. Darrel DeFrance, Marshalltown, 146; 14. Ryan Dolan, Lisbon, 145; 15. Ray Guss Jr., Milan, Ill., 130; 16. Andy Eckrich, Oxford, 128; 17. Brian Harris, Davenport, 118; 18. Tyler Droste, Waterloo, 116; 19. Jason Rauen, Farley, and Matt Ryan, Davenport, both 113.