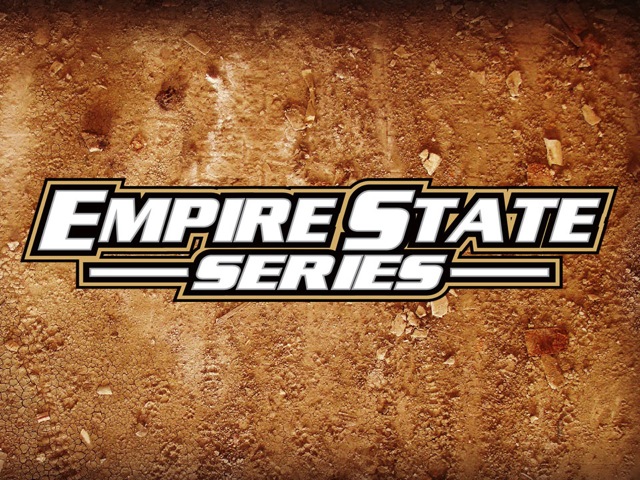 DUNDEE, N.Y. – Two Memorial Weekend events are on tap for the IMCA Empire State Series.
Traveling IMCA Xtreme Motorsports Modifieds are at Black Rock Speedway in Dundee on Friday, May 22 and at Skyline Raceway in Cortland on Sunday, May 24.
The Black Rock feature pays $500 to win plus lap money. The Skyline show pays $400 to win. A  minimum of $75 will be paid to start each night.
Black Rock opens the pit gates at 4:30 p.m. and the grandstand at 5 p.m. on Friday. Hot laps are at 6:25 p.m. and racing gets underway at 7 p.m.
Grandstand admission is $12. Pit passes are $27 for members or $32 for non-members. There is a $20 entry fee and more information is available at the www.blackrockspeedway.com website.
Pit gates and the grandstand at Skyline open at 4:30 p.m. Hot laps are at 5:30 p.m. and racing is at 6:30 p.m.
Spectator admission is $15 for adults, $13 for seniors 65 and over and students ages 10-14, and free for kids nine and under. Pit passes are $35 or $30 with a Saturday wristband. Additional infor­mation is available by calling 607 657-8222 or 607 849-6600 on race day.
Skyline has hosted 15 previous Empire State Series events; feature winners there last year were Chris Fleming and Gary Smith. Eight tour events have been held at Dundee with the checkers flying in 2014 for Matt Cole and Rich Karlnoski.
Two events have been held the same weekend just twice before in the series' 13-plus year his­tory, also during the Memorial Day holiday and most recently in 2008.
Empire State Series top 20 point standings – 1. Eddie Sites, Monroeton, Pa., 79; 2. K.C. Cole, Conklin, 66; 3. Chris Fleming, Union Springs, 65; 4. Brad Sites, Monroeton, Pa., 64; 5. Tyler Stoddard, Binghamton, 63; 6. Matt Cole, Binghamton, 62; 7. Jared Spalding, Troy, Pa., 56; 8. Ja­son R. Benjamin, Towanda, Pa., and Michael Stoddard, Binghamton, both 55; 10. Brad Smith, Columbia Cross Roads, Pa., 53; 11. Keith Jack Lamphere, Monroeton, Pa., 51; 12. Gary Smith, Harpursville, 50; 13. Gary Roberts, Afton, 43; 14. Craig Ward, Owego, 42; 15. A.J. Ward, Ionia, Mich., 40; 16. James Cornell, Port Crane, 38; 17. Glen Erwin, Pennellville, 37; 18. Robert Maynard, Towanda, Pa., 35; 19. Will Ward, Cobleskill, 34; 20. Harry Ely Jr., Wyalusing, Pa., 33.