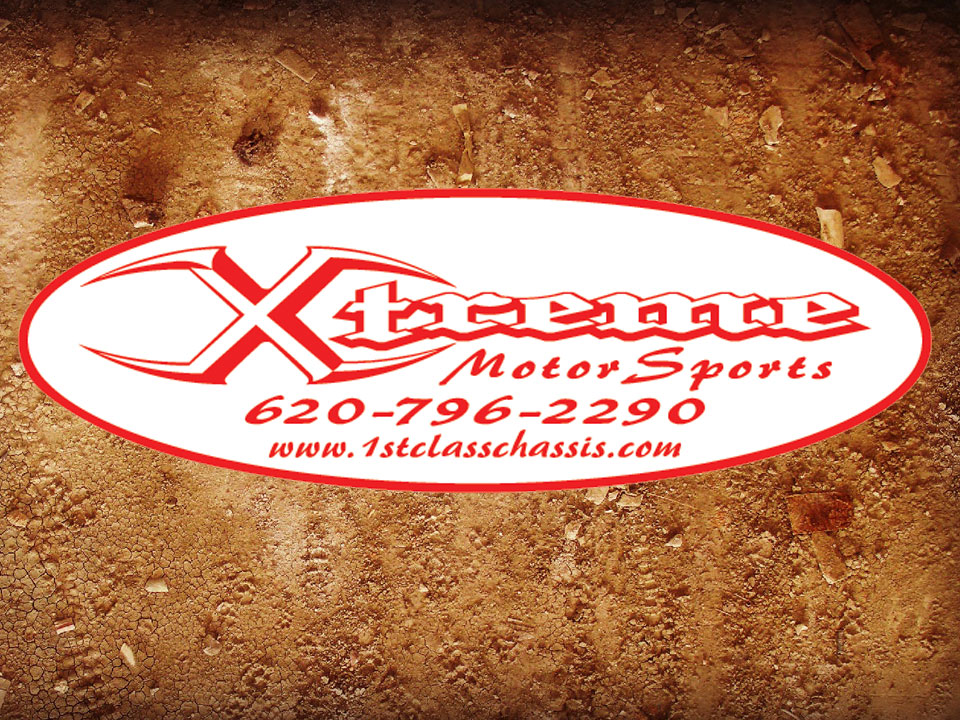 GREAT BEND, Kan. – Divisional title sponsorship by Xtreme Motor Sports pays off again in 2015 for IMCA Modified drivers.
Top 10 drivers in official Modified national standings earn shares of a $25,500 point fund. This is the third in a four-year agreement with the Great Bend, Kan., chassis manufacturer providing a sizable portion of that payout.
Builder of 1st Class Modified and Northern SportMod chassis, Xtreme also gives $100 product certificates to each of the top 10 finishers nationally and $50 prod­uct certificates to each qualifier in the Modified main event at the IMCA Speedway Motors Super Nationals fueled by Casey's.
"We doubled our sales again so we had another good year in 2014," manager and Modified vet­eran Mike Petersilie said. "We're also building Chubby Chassis Stock Cars and Hobby Stocks now. We bought that line from Perry Misner and he now works for us."
Xtreme will be well represented at local tracks with house cars running at Dodge City Raceway Park, Oberlin Speedway, RPM Speedway, Salina Speedway, Thunder Hill Speedway and WaKeeney Speedway throughout the season, as well as at area specials, the IMCA Speedway Motors Super Nationals fueled by Casey's and the Duel In The Desert.
All Xtreme checks and certificates will be presented at the national awards banquet or mailed beginning the following week from the IMCA home office.
Race tracks in 26 states and Canada, matching the record number established in 2001, will fea­ture the sanctioned division in weekly and/or special series competition this season.
More information about Xtreme Motor Sports-built chassis, as well as parts and service, is availa­ble by calling 620 796-2290, on Facebook and at the www.1stclasschassis.com website.
"The 1st Class Chassis is a great Modified and SportMod brand and with the addition of the Stock Cars and Hobby Stocks, Xtreme has really diversified their platform," IMCA Marketing Director Kevin Yoder said. "However, building cars really only scratches the surface of the resources available to IMCA racers. Xtreme Motor Sports is one of the largest IMCA marketing partners and we're very proud to continue our relationship."