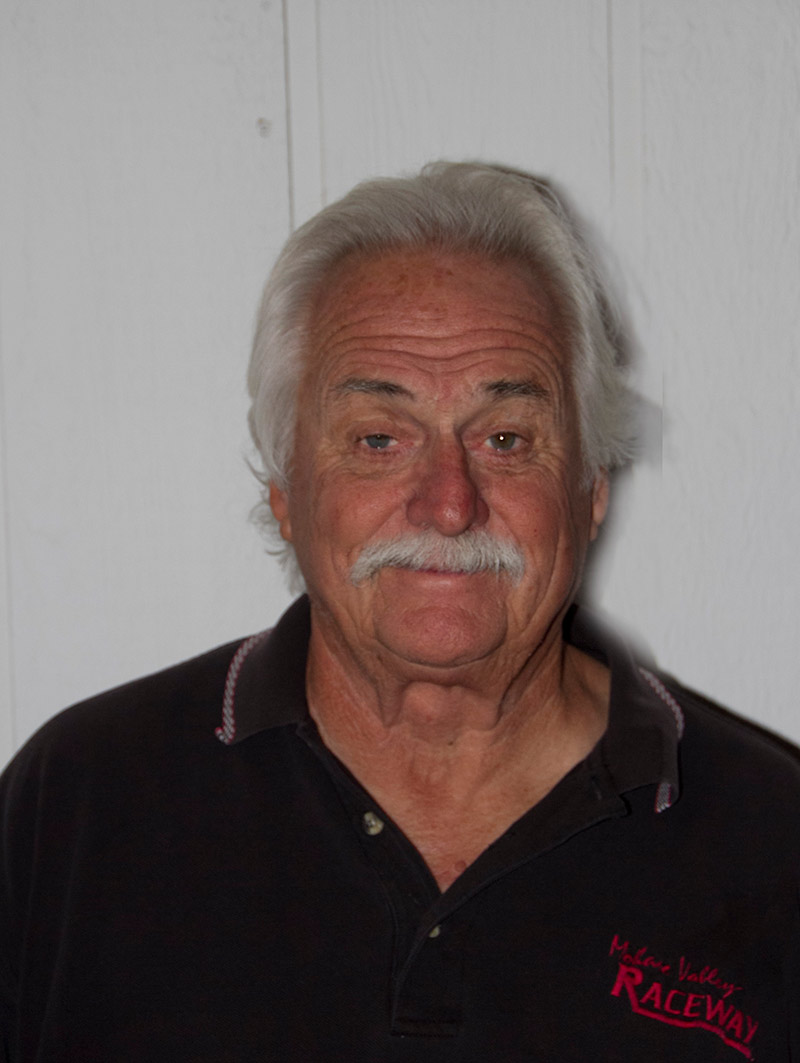 MOHAVE VALLEY, Ariz. – Walt Carter was so sure the IMCA Xtreme Motor Sports Modifieds would find their niche at his new Mohave Valley Raceway in 1993 that he agreed to sanction the class knowing there weren't even any local cars in the class at the time.
More than two decades later, Mohave Valley is now the longest continuously sanctioned race track in Arizona. The 1/3-mile clay venue has averaged 23 Modified entries for its first seven every-other-Saturday night shows so far in 2015.
"I met with (former IMCA president) Kathy Root, liked what she had to say, told her I was in it for the long haul and I've been sanctioned for 23 years," said Carter, who prefers the title track owner and operator to that of promoter. "I jumped on early because I saw the value in what I call a spec car. I looked at the Modified as a division that wouldn't be going away. I hitched my future to the IMCA Modified."
After managerial stints at Riverside International Raceway in California, which gave way to a housing development, and Las Vegas Motor Speedway, Carter built Mohave Valley from the ground up in 1992 and opened the following spring.
Modified car counts were in the single digits during those early seasons but Carter stuck with the division, which developed into a local fan favorite.
"The crowds like Modifieds. They're a different kind of race car and more fun to watch from the fans' standpoint," he said. "IMCA Modifieds are pretty much my featured division. High-dollar traveling shows don't pay the bills. Weekly shows have always been my bread and butter and always will be."
"I like the consistency of IMCA's rules and that Modifieds are still affordable to so much of the racing public," continued Carter. "We've got guys racing with 15-year-old cars and having just as much fun as the guys with the latest and greatest."
Mohave's entry-level classes run on the Hoosier G60 tire and use IMCA's 40-point system. Running every other week and closing during the scorching summer months – rather than lose money on the front gate – are ideas that have caught on with other tracks in the region.
"Our schedule and our business are dictated by economics. I run what I think works and the fact that we've been here for 23 years proves that it does," Carter stated. "It's not rocket science. The hardest part of any business is that you've got to know your market, and you've got to have a good relationship with your customers."
Accomplishing both, he cautions, can't be done overnight.
"There is no instant success in this business. Running a race track is what I think of as a grind-out business. Some weeks you have good weeks, some weeks you don't. You have to look at the big picture," Carter said. "IMCA is built around the Saturday night track in a small market. The IMCA model works for me."