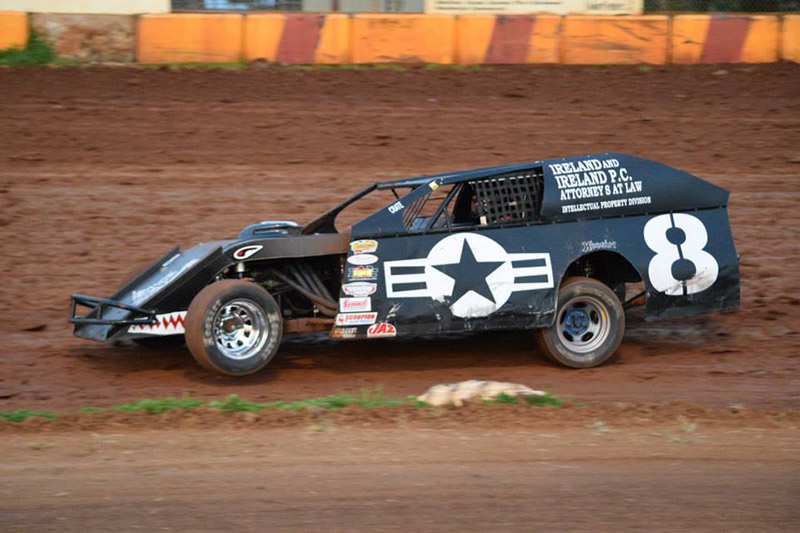 By Ben Deatherage
BANKS, Ore. – Sunset Speedway Park hosts Armed Forces Night on Saturday, May 16. The regular military discount of $10 for grandstand admission has been reduced to $5.
The Budweiser IMCA Modifieds will look for either the first repeat winner of the season or the fourth different winner in as many races.
Collen Winebarger, Mark Carrell and last week's winner Jeff Lovell are all 2015 SSP drivers to grace victory lane. The feature pays $650 to win.
Pit gates open at 2 p.m. and the front gate opens at 4 p.m. Racing starts at 6:30 p.m.