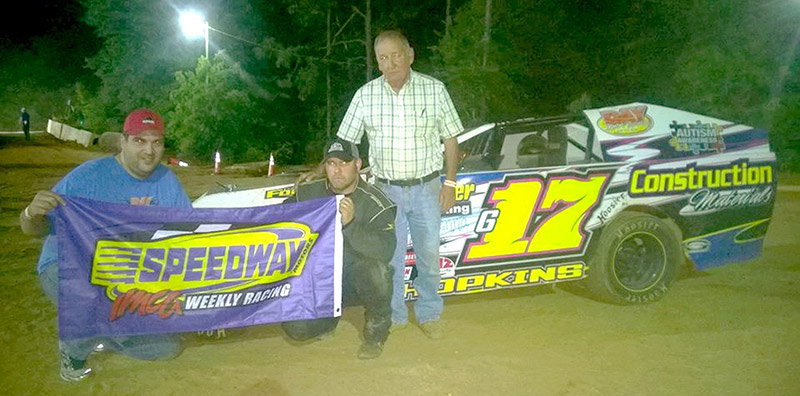 FLOMATON, Ala. (May 9) – Greg Hopkins raced all the way from last starting to first at the finish of Saturday's Bay Area Emerald Coast Tour main event at Flomaton Speedway.
The victory was Hopkins series first and IMCA Xtreme Motor Sports Modified career 36th.
Jessie Barnhill shook off the recent bad luck he's endured and followed his heat race win – ahead of brother Jason Barnhill – with a strong run to second place in the feature.
Justin Galbreath, winner of the two previous tour events, was third. Joey Bartlett and Chris Bayhi completed the top five.
Twenty-one different drivers have now purchased licenses to compete in the inaugural Bay Area Modified Tour.
The next series race on Saturday, May 16 is at Southern Raceway in Milton, Fla., and features a special Armed Forces Day promotion. Any active or retired military personnel gets free admission to the grandstand with ID or proof of service.
Feature results – 1. Greg Hopkins; 2. Jessie Barnhill; 3. Justin Galbreath; 4. Joey Bartlett; 5. Chris Bayhi; 6. Scott Sessions; 7. Jimmy McDaniels; 8. Josh Goodwin; 9. Byran Mosley; 10. Jason Barnhill; 11. Tyler Allen; 12. Chris Rutherford.