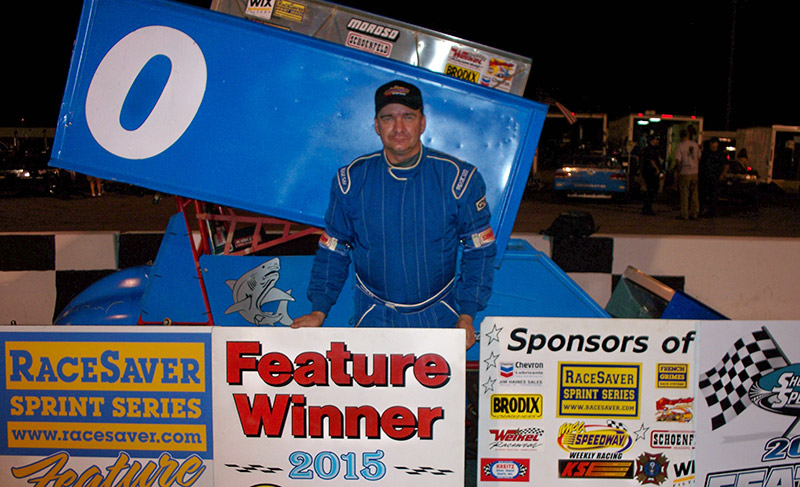 By Jim Haines
SHENANDOAH, Va. (May 9) – Anthony Linkenhoker used his smooth style to move up front and take his career first Virginia Sprint Series win Saturday at Shenandoah Speedway.
The third different winner in as many IMCA Eagle Motorsports RaceSaver tour events this sea­son, Linkenhoker took the landmark checkers ahead of Chris Ware and Charlie Ware.
Chris Ware and Bill Rice paced the field to green with Ware out first by a nose but Rice came back to lead the lap as problems hit in turn one. Brian Lawson pushed up in to Tom Humphries, blocking the track and taking French Grimes with them.
On the restart, Rice lead with Ware in second as Linkenhoker followed. Linkenhoker went around Ware and was off after Rice. On lap 10, Linkenhoker went under Rice and to the lead where he stayed for his first win at Shenandoah as Ware stayed close.
Next it's back to the dirt at Eastside Speedway in Waynesboro on Saturday, May 16.
Feature results – 1. Anthony Linkenhoker; 2. Chris Ware; 3. Charlie Ware; 4. Jerald Harris; 5. Ron Moyers; 6. Andrew Wrotten; 7. Bill Rice; 8. Brian Lawson; 9. Tom Humphries; 10. French Grimes; 11. Tony Harris.