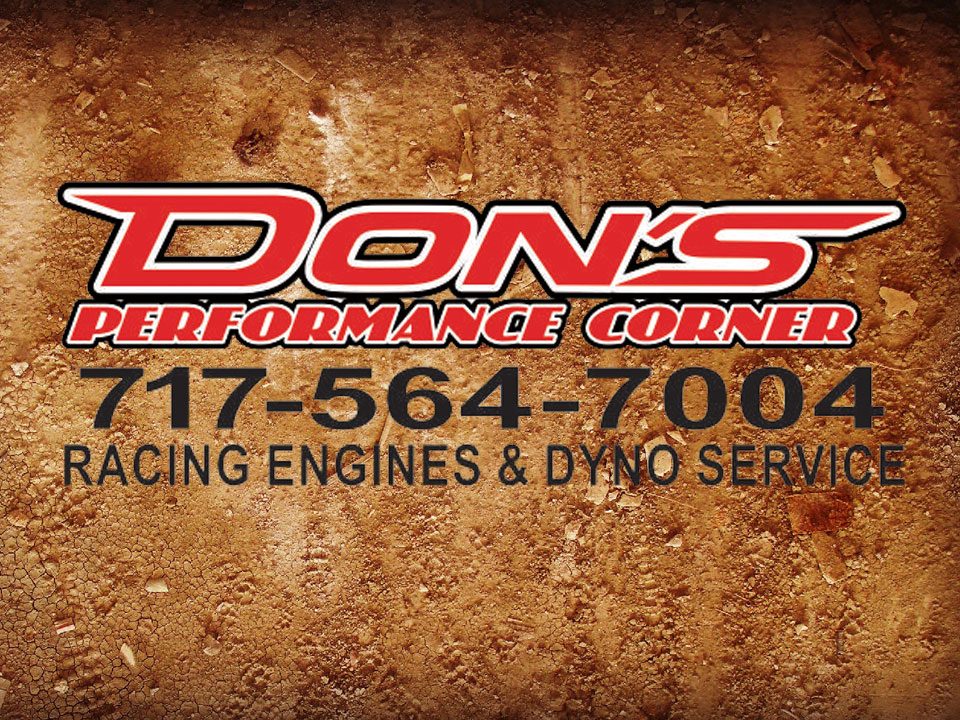 HARRISBURG, Pa. (May 8) – Don's Performance Corner has signed on as a major sponsor for the Pennsylvania Sprint Series.
The Harrisburg service center has a complete machine shop to build and rebuild engines with dyno testing on site. An 11-bay service garage and transmission rebuilding facility complete the center.
"We are excited about the growth of the IMCA Eagle Motorsports RaceSaver division and about the opportunity to support the Pennsylvania Sprint Series financially and gain attention for their services," said owner Don Reem. "We know we're new to this game and we like the affordability and strict tech of these engines. We're committed to showing teams that we can provide the quality and longevity that other top engine builders in the field as well as bringing our extensive experience and innovation at a competitive cost."
Reem has extensive experience in drag racing, having traveled throughout the country working with top teams.
Recently, the Don's Performance Corner staff has supported local driver Cale Reigle in developing his RaceSaver power plant. They've done considerable research on a plenum-style injection that Reem has adapted for the RaceSaver power plant.
"We believe we can do a better job with our set-up at cost which is competitive with the configurations that many teams are running," he said.
More information is available at www.DonsPerformanceCorner.com website, on Facebook or by calling 717 564-7004.
While affiliated with RaceSaver since its founding in 1998, the Pennsylvania Sprint Series is in its first season of sanctioning with IMCA. Events are scheduled at seven different tracks with the tour finale Oct. 31 at Susquehanna Speedway Park.