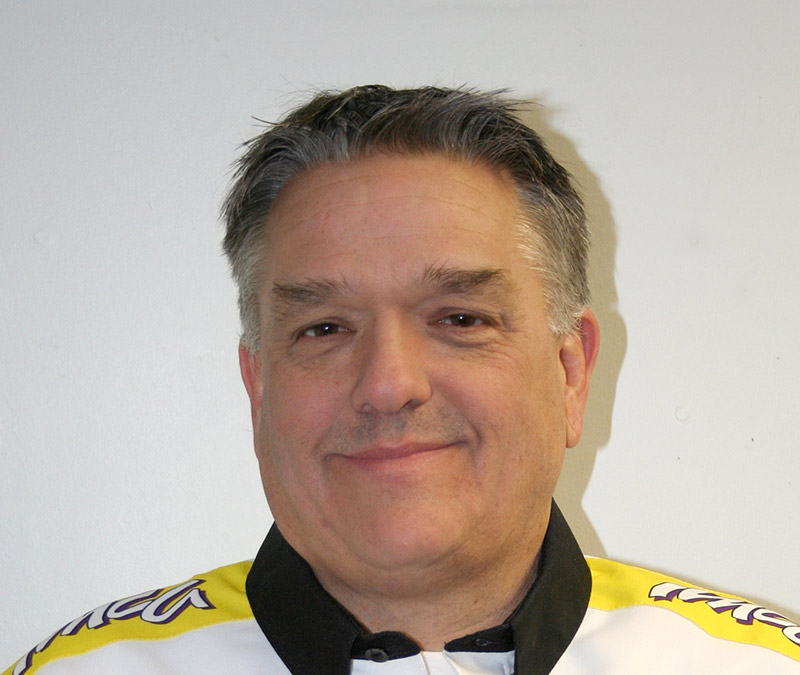 VINTON, Iowa – Jim Stannard's newest role at IMCA is one he's already familiar with.
Stannard has been named vice president of operations for the automotive racing sanctioning body.
He'll continue most of the duties from his previous director of track relations post while taking over oth­ers for former Vice President of Operations Brett Root.
"Jim's responsibilities will largely be similar to those he has now," explained Root, who became company president in January. "As director of track relations, he's worked with all our promot­ers. Because of his long career in the racing industry, many of our drivers know him as well."
"He'll continue to travel and make track visits while I handle more of the day-to-day management from the home office," Root concluded.
After stints as director of the Sprint Car division and director of the Mountain Region, Stannard was named IMCA director of marketing in 1994.
He was vice president of marketing and corporate communications, then worked for Speedway Motors and JR Motorsports before returning to IMCA in March of 2011.
"There isn't a better sanctioning body in the world. It's been a privilege for me to work at IMCA," Stannard said. "We've already achieved a record number of sanctions this season and I believe our future is even brighter."