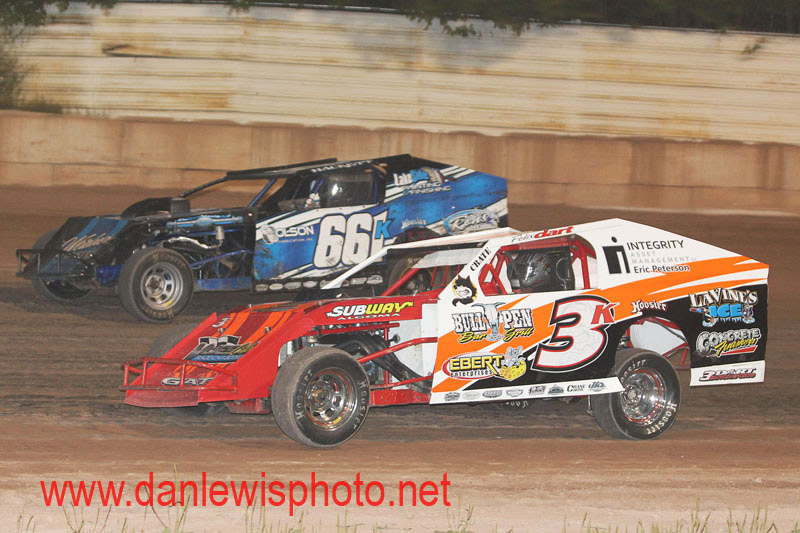 By Edward Anschutz
STURGEON BAY, Wis. – Thunderhill Raceway is ready for its first point night of the season this Saturday, April 25.
Racing starts at 6 p.m. for Kelsey Racing IMCA Modifieds, Rouer's Grand Slam IMCA Stock Cars, LaVine's Ice IMCA Northern SportMods and IMCA Sunoco Hobby Stocks. Street stocks and thunder trucks will also be in action.
Each class will host a solid base of veterans and newcomers as there are numerous rookies look­ing to make their mark in the sport while chasing shares of $40,500 in local contingencies.
Last season saw Todd Dart capture another Modified title. Dart bested James Lee Tebon by 14 points.
The Stock Car field will gain a former IMCA national and local track champion with the addition of Rod Snellenberger, fresh off his 200th career feature win. Add in three-time defending champion Dave Bouche, Shawn Havel, Charlie Kroll, Dylan Heilmann, Jamie Suchocki, Billy LeMieux and Tom Brumlic, among others, and this class will be worth the price of admission.
A new champion was crowned in the Northern SportMods as Chris Budzban earned his first-ever track title. Budzban was pursued all season long by Ryan LeMieux, who finished second by six points.
Jeremy Jauquet etched his name in the Thunderhill record books with his first track championship in the Hobby Stocks. Jauquet bested Derek Moede by four points. Moede has moved up to the Stock Cars.
Grandstand admission is adults $10, seniors and students $7, kids ages 6-12 $3 and children five and under free. Pit passes are $20 for members and $25 for non-members.
The race program will be sponsored by WDOR.