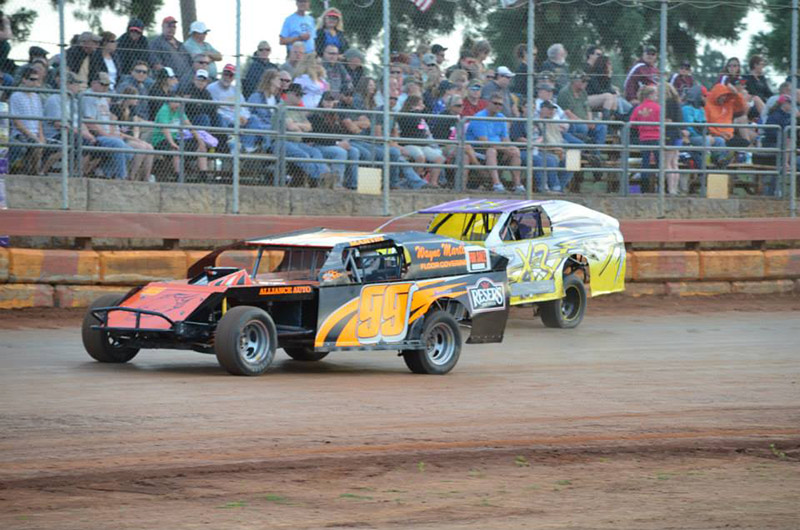 By Ben Deatherage
BANKS, Ore. – Sunset Speedway Park will open the 2015 campaign in a big way as the Bud­weiser IMCA Modifieds invade the 1/4-mile clay oval on Saturday, April 18.
With $650 going to the main event winner, the event is sure to attract some of the top-shelf talent in the Pacific Northwest.
Last season, Sunset produced nine different winners in 13 events. Eventual champion Doug Lock­wood scored four victories to lead the win column while Allstar Performance Oregon State Champion Craig Cassell was the only other multi-race winner with his two triumphs.
In addition to the Budweiser IMCA Modifieds, there will be street stocks, pure stocks, dwarf cars and 4-Bee's in action.
Pit gates open at 2 p.m. and front gates open at 4 p.m. Racing starts at 6:30 p.m. Tickets are adults $13, seniors, military and juniors (ages 13-18) $10, youths ages 6-12-6 and five and under free. A family pass will be offered for two adults and up to four youth for $35.
For more information log on to www.sunsetspeedwaypark.com.