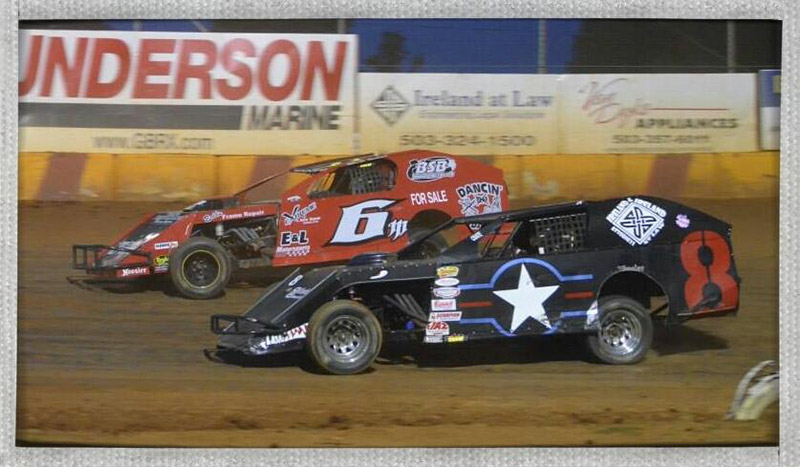 By Ben Deatherage
BANKS, Ore. – Budweiser has stepped up and will become local sponsor the IMCA Modified divi­sion at Sunset Speedway Park. The Modifieds are one of the most popular classes that the "Banks Bullring" has to offer and is sure to thrill fans with exciting action all season long.
"We're happy to support grassroots racing," commented Troy Teach, sales director for Maletis Beverage. "We can't wait for the beginning of this upcoming season to see some great racing."
In addition to the class sponsorship the weekly purse money has increased.
If there are 26 or more Modified entries, main events will pay $650 to win and a minimum of $150 to start. If there are 25 or fewer cars, features will be $650 to win and a minimum of $125 to start.
Complete payouts are:
26 or more cars – 1. $650; 2. $500; 3. $300; 4. $220; 5. $180; 6-back, $150.
25 or fewer cars – 1. $650; 2. $500; 3. $300; 4. $220; 5. $180; 6. $150; 7. $130; 8-back, $125.
This is a wonderful step in the right direction for IMCA Modified racing in the Pacific Northwest and will no doubt bring some of the top drivers of the states of Oregon and Washington to Sunset Speed­way Park. The first scheduled race for the division at SSP is Saturday, April 18.
The Budweiser sponsored IMCA Modifieds are scheduled for 16 races at Sunset Speedway Park in 2015.