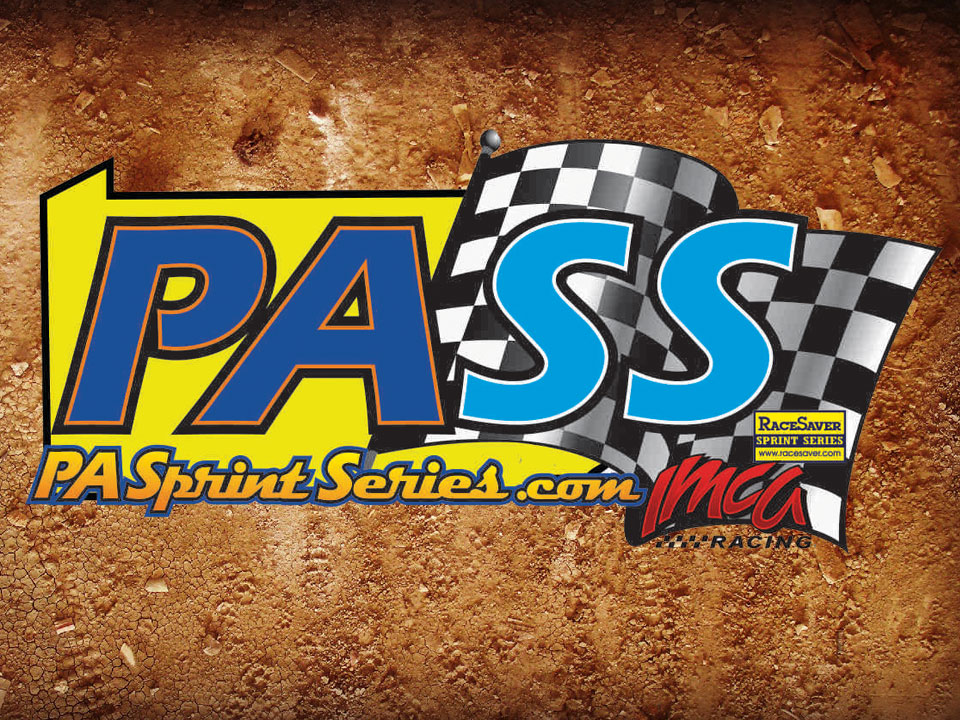 PORT ROYAL, Pa. – With the 2015 season set to start this weekend the Pennsylvania Sprint Series has finalized an agreement to sanction with IMCA.
Beginning this Saturday, April 4 at Port Royal Speedway, PASS races will run under the IMCA sanction. The series has been affiliated with RaceSaver since its founding in 1998.
More than 70 different drivers competed in one or more series events last year. PASS features typically averaged car counts of 22-30.
"We're big but we don't act big. We're a group of recreational drivers. We've stayed away from points because we don't want to push our drivers into having to race every night," explained PASS Director Rod Ort. "We did the research and the big question coming into this was what IMCA could do for us."
"In talking with (IMCA President) Brett Root, I think we'll have the best of both worlds," he continued. "RaceSaver controls the rules and we get the benefit of the IMCA point structure. They are a well-run organization focused on recreational racing."
Tracks hosting dates on the 2015 schedule include Port Royal Speedway, Susquehanna Speedway Park, Path Valley Speedway Park, Racing For Heroes Speedway, Lincoln Speedway, Selinsgrove Speedway and Williams Grove Speedway.
Port Royal hosts the series' headline event, the Oct. 10 Keystone RaceSaver Challenge, which has drawn 50-plus entries each of the years it has been held.
The final race is Oct. 31 at Susquehanna.
PASS has worked with IMCA for several months in finalizing the sanction agreement. RaceSaver rules will continue to be set and enforced by French Grimes while local policies such as invitation and handicapping will continue under the control of PASS.
"We are staffed by volunteers and joining IMCA gives PASS volunteers the coverage of a national sanctioning body as well as teams the ability to race for national, state and special series titles while racing in their own back yard," noted Ort. "Drivers will be asked to join IMCA which will come with insurance benefits as well as participation in points. They will receive a regular newsletter and be included in national news as part of the IMCA website."
PASS will transition from its non-traditional points structure to the IMCA point structure. PASS has never required teams to race and has avoided a traditional point structure as it typically comes with handicapping based on points, he added. IMCA will not dictate handicapping based on points so active teams that race less often will not have to worry about being handicapped.
The most recent IMCA sanctioned Sprint Car event in Pennsylvania was held in 1968.