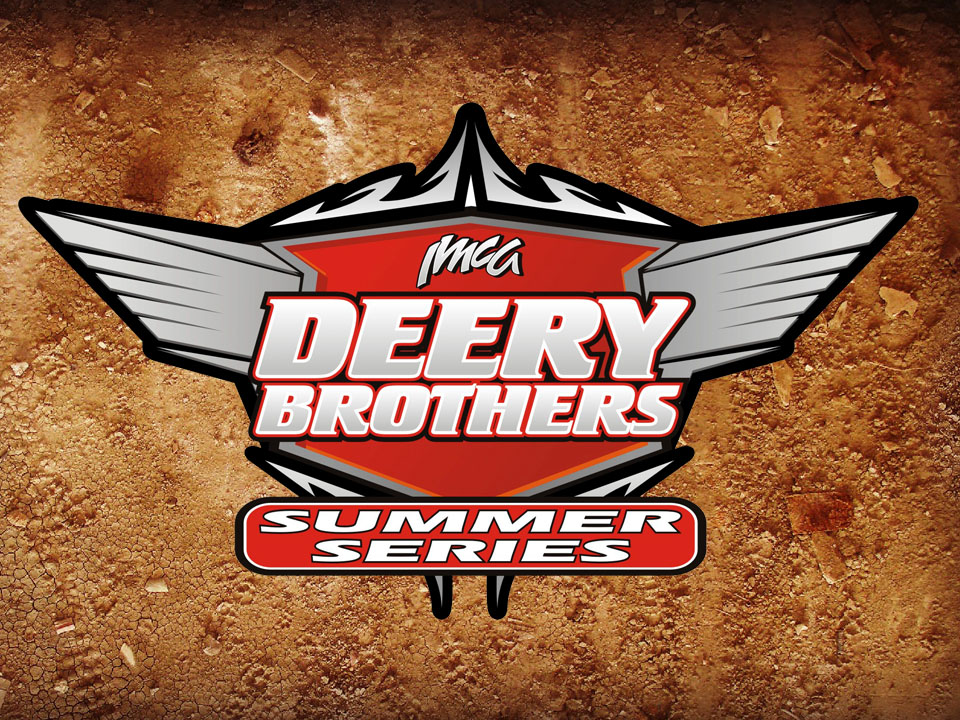 DENISON, Iowa – More than two decades after its only previous visit, the Deery Brothers Sum­mer Series returns to Crawford County Speedway on Saturday, April 4.
Opening night for the IMCA Late Model tour brings the series back to Denison for the first time since July 28 of 1994.
Gary Webb of Blue Grass was the winner that evening, earning the second in what became a record four straight feature victories and eventually the first of three career tour championships.
The Deery show scheduled last April at Crawford County was rained out.
"With the blast of unseasonably mild weather recently, we're optimistic about the series opener in Denison," said Tour Director Kevin Yoder. "Once we get that event in we'll be off and running with what promises to be another outstanding series."
The main event pays $3,000 to win and a minimum of $300 to start. Also on the program are IMCA Sunoco Stock Cars and Mach-1 Sport Compacts racing for IMCA Speedway Motors Weekly Racing National, regional and Allstar Performance State points.
Pit gates at Denison will be open all day on April 4. The grandstand opens at 4:30 p.m. Hot laps are at 6:30 p.m. with racing to follow.
Grandstand admission is $15 for adults, $5 for students and free for kids five and under. Pit passes are $30.
More information is available by calling 712 269-6335 and at the www.ccsdirtracing.com website.
Defending champion is Justin Kay of Wheatland. Marshalltown's Darrel DeFrance has competed at all 434 events through the series' first 28 seasons.
The second of 18 Deery dates this season is Saturday, April 11 at West Liberty Raceway.
2014 Deery Series top 20 point standings – 1. Justin Kay, Wheat­land, 675; 2. Andy Eckrich, Oxford, 637; 3. Jeff Aikey, Cedar Falls, 601; 4. Ryan Dolan, Lisbon, 587; 5. Joel Callahan, Dubuque, 582; 6. Brian Harris, Davenport, 526; 7. Tyler Bruening, Decorah, 525; 8. Scott Fitzpatrick, Wheatland, 522; 9. Jason Rauen, Farley, 498; 10. Ray Guss Jr., Milan, Ill., 488; 11. Matt Ryan, Davenport, 455; 12. Darrel DeFrance, Marshalltown, 434; 13. Denny Eckrich, Tiffin, 346; 14. Jeremy Grady, Story City, 334; 15. Colby Springsteen, Wapello, 298; 16. Tommy Elston, Keokuk, 278; 17. Joe Zrostlik, Long Grove, 274; 18. Spencer Diercks, Daven­port, 271; 19. Rob Moss, Iowa City, 269; 20. Nate Beuseling, Silvis, Ill., 257.