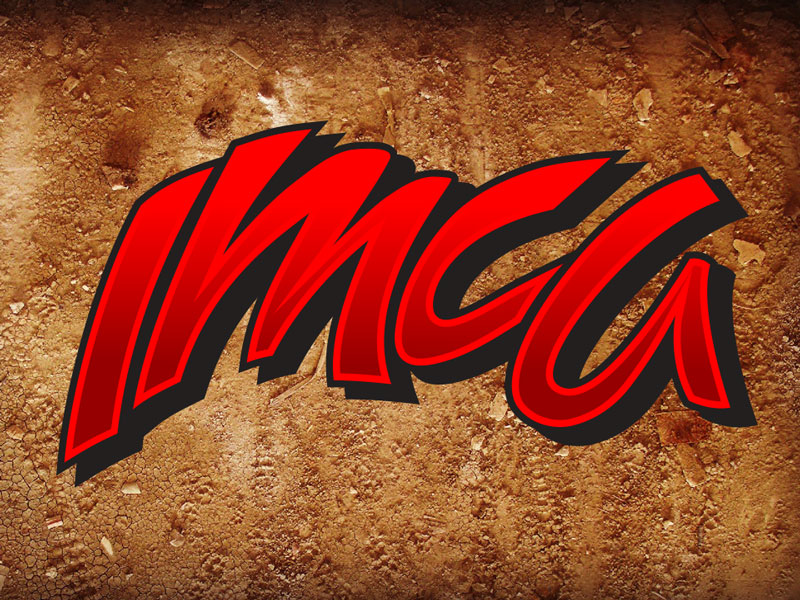 VINTON, Iowa – Three marketing partners already very familiar to drivers in all sanctioned divisions have new roles in IMCA's national decal program this season.
EngineQuest becomes title sponsor of both Northern and Southern regions for IMCA Stock Cars. Sweet Manufacturing joins the national program for Modifieds while MSD is new for the Stock Car national program.
Karl Chevrolet and Scoggin-Dickey Parts Center return as title sponsor of Northern SportMod and Southern SportMod divisions; this season will be the second when drivers in both divisions are required to display Karl and SDPC decals on their race cars.
There is no change from 2014 in required decals for Hobby Stocks.
"We had relatively few changes in our national decal program again this year, which speaks volumes about the support our sponsors continue to give drivers in all IMCA divisions," noted Kevin Yoder, director of marketing for the sanctioning body. "Requirements for decal placement are also very similar to last year. We will begin mailing decal packets in mid-March to drivers who have purchased 2015 licenses and have already emailed placement location information to more than 200 companies that do wraps."
Drivers must provide proof of decal placement to become eligible for national and regional point fund shares.
Also returning as divisional title sponsors are Xtreme Motor Sports for the IMCA Modifieds, Eagle Motorsports for IMCA RaceSaver Sprint Cars, Sunoco Race Fuels for both the IMCA Stock Cars and Hobby Stocks, and Mach-1 for the Sport Compacts.
Regional title sponsors for Modifieds are Larry Shaw Racing, Western; Razor Chassis, South Central; Jet Racing; Central; Belleville Motorsports, North Central; and Dirt Works Race Cars, Eastern.
Second-year title sponsors for the Hobby Stock regions are Big Daddy Race Cars in the North and Charger Chassis in the South.
Drivers in all eight IMCA divisions will receive Speedway Motors Weekly Racing decals, which are to be dis­played on both sides and on the right rear of their car.
In addition to Speedway Motors, Xtreme Motor Sports and the regional sponsor, Modifieds are also required to display Performance Bodies, Summit, Scorpion Racing Products, Sweet and Jaz Products decals.
Required decals for Stock Cars are Speedway Motors, EngineQuest, Intercomp, Holley, MSD, Sunoco and Fast Shafts.
Hobby Stocks must display Speedway Motors, regional sponsor, Performance Bodies, Karl Performance and Sunoco decals.
Along with Speedway Motors, Karl and Scoggin-Dickey, required decals for SportMods are KRC, Smiley's, Bassett and Fast Shafts.
Modified, Late Model, Stock Car and SportMod drivers are also required to display Hoosier decals above the rear tire on both sides of their car.
Late Model, Sprint Car and Sport Compact drivers also receive decals but there is no designated placement for those divisions.
"While Sprint Cars, Late Models and Sport Compacts don't have a required location for their decals, we recommend having both sides the same and utilizing the front or bottom of the doors, or the wing on a Sprint Car," Yoder said. "All classes should get the decals on their car as soon as they receive them and we will be verifying their placement through photos and track visits all season."
Decal packets will also include applicable contingency sign-up forms, which must be filled out and returned to the IMCA home office by Aug. 1. The rookie of the year application will be published in the point section of the Inside IMCA newsletter.
The Aug. 1 deadline also applies for mailing or emailing a photo of the car, showing proof of required decal placement, to Yoder at the IMCA home office.
"We encourage drivers to send in pictures of their cars early in the season," Yoder said. "There are times throughout the year when sponsors contact us about using those pictures in advertisements so it's always handy to have those on hand."
Car photos can be emailed to Yoder at kyoder@imca.com or mailed to his attention at the IMCA home office, Box 921, 1800 West D Street in Vinton, Iowa, 52349.