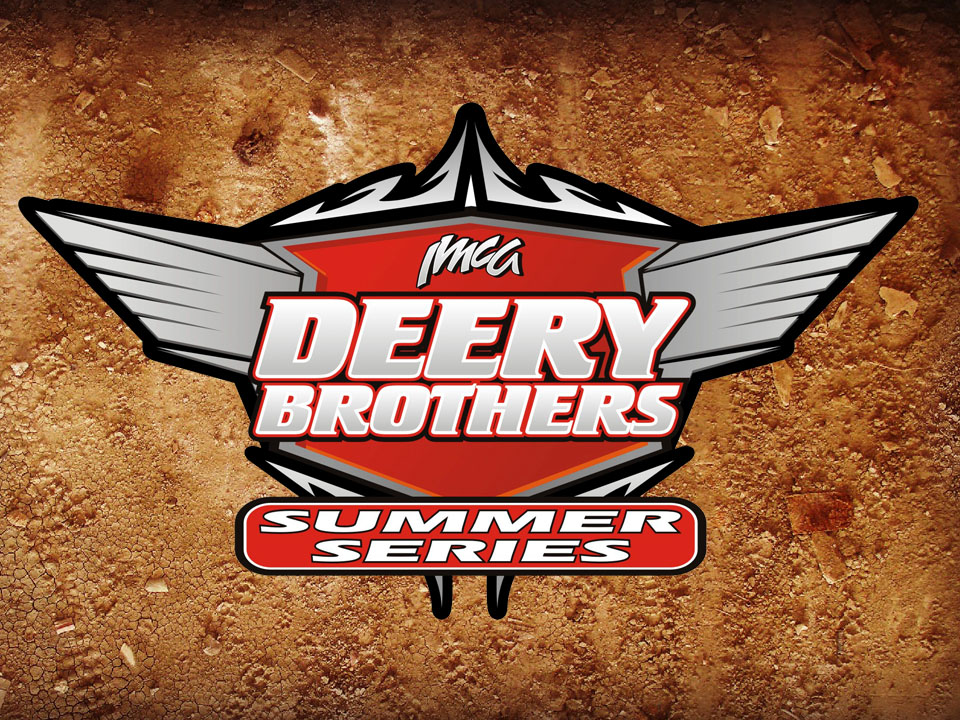 VINTON, Iowa (Feb. 3) – Two more dates have been added to the 2015 Deery Brothers Summer Series schedule.
The IMCA Late Model tour will be at Jackson County Speedway in Maquoketa on Tuesday, June 9 and at Cedar County Raceway in Tipton on Tuesday, Aug. 11.
Both main events will pay $3,000 to win and a minimum of $300 to start.
"We wanted to release the schedule in January, knowing full well that we were still awaiting confirma­tion on a couple additional dates," Series Director Kevin Yoder said. "The city council met re­cently and approved a mid-week show in Maquoketa, and following Cedar County's decision to not race weekly, we were able to secure a special event in Tipton as well. These two events were always a part of the 2015 plan. We just needed to make sure everything was in order prior to releas­ing the dates."
"We are still pursuing a date at the Iowa State Fairgrounds in Des Moines, but right now the Iowa State Fair Association has decided to suspend all dirt track racing events during the Iowa State Fair in lieu of grandstand stage entertainment," he continued. "If something changes we will re­new that traditional date, otherwise the Deery schedule will be complete with what has been an­nounced."
There are now 18 dates on the tour schedule. Opening night is April 4 at Crawford County Speed­way in Denison.
Deery Brothers Summer Series for Late Models Schedule
Saturday, April 4 – Crawford County Speedway, Denison; Saturday, April 11 – West Liberty Raceway; Friday, April 17 – Farley Speedway; Saturday, April 18 – Hamilton County Speed­way, Webster City.
Sunday, May 3 – Quad City Speedway, East Moline, Ill.; Monday, May 25 – Boone Speedway.
Tuesday, June 2 – Marshalltown Speedway. Tuesday, June 9 – Jackson County Speedway, Maquoketa.
Thursday, July 2 – Kossuth County Speedway, Algona. Tuesday, July 7 – West Liberty Race­way. Wednesday, July 8 – Independence Motor Speedway. Sunday, July 12 – Dubuque Speed­way. Wednesday, July 22 – Quad City Speedway, East Moline, Ill.
Tuesday, Aug. 11 – Cedar County Raceway, Tipton.
Friday and Saturday, Sept. 4-5 – West Liberty Raceway. Monday, Sept. 7 – Boone Speedway. Friday, Sept. 18 – Farley Speedway. Saturday, Sept. 19 – Farley Speedway.