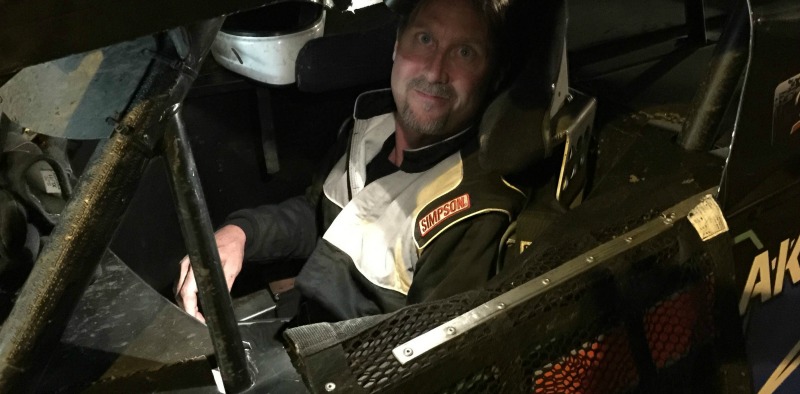 FAIRBANKS, Alaska – The first Alaska driver to race with IMCA in 14 seasons is already looking forward to his next racing trip to the continental U.S.
Scott Sluka totaled 119 points in five January IMCA Xtreme Motor Sports Modified outings at Arizona Speedway and Canyon Speedway Park.
He was fifth in both IMCA Speedway Motors Weekly Racing National and Larry Shaw Racing Western Region standings before it was time to head home to Fairbanks.
"We qualified for all five features. We didn't always have the best of luck in those races but we had a great time at both tracks. We loved it," Sluka said. "We got rained out at USA Raceway in Tucson and I was bummed out. We went to the desert and it rained, but what do you do?"
Sluka had traveled more than 3,500 miles to start his rookie season with IMCA. Driving a car purchased from Bill Brack in Colorado for the first time, he finished 13th and 15th in Snowbird Classic features at Arizona Speedway.
He was 17th, 18th and a DNF in the three Winter Challenge shows at Canyon.
"I had wanted to do some racing and we wanted to get out of the cold," said Sluka, who enjoyed the Arizona sunshine with wife Cheryl and son Derek. "Now I'm looking forward to going back. I may help a friend race his sprint car in California in March and go back for a weekly show in Arizona."
"I'd really like to come back in the summer but I own a commercial roofing company and that's our busiest time of the year," he explained. "I will be back some time next year for sure. I've thought about doing the Kupper Chevrolet Dakota Classic Tour. That's definitely on my bucket list. It would be a hard time for me to come down because of work but it would be a lot of fun."
He's storing his newly-purchased Modified at his parents' home in Arizona, a convenient location if he's able to make the Duel In The Desert at Las Vegas Motor Speedway in November.
Sluka has won track titles at his hometown Mitchell Raceway in each of his four seasons, in a Modified similar to his IMCA ride except for the tires.
"The cars are very close but the tires are different because we have more of a silky dirt surface there. Our tracks are heavier. They get slick but not like here," he explained. "It's been a learning curve for me the last few weeks here but the other drivers have been great. They've been really helpful."
He's sponsored by A & A Roofing and Darby's Performance and Machine, both of Fairbanks; Grimes Racing Service of Jamestown, N.D.; Hughes Racing Chassis of Watts, Okla.; and Andy Eckrich and Precision Performance of Oxford, Iowa.
Sluka is just the second IMCA driver to hail from Alaska.