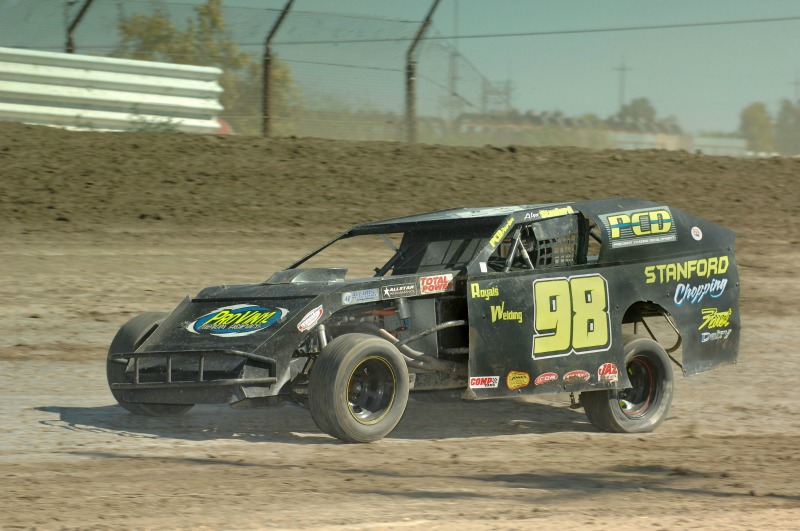 By Ben Deatherage
COTTAGE GROVE, Ore. – Seven $1,000 to win features are on the schedule for the June 13-20 Wild West IMCA Modified Speedweek.
The fifth annual tour travels to six tracks in the Pacific Northwest for seven races in eight nights, pitting many of North America's best IMCA Xtreme Motor Sports Modified chauffeurs against one another at some of the nation's best facilities.
Drivers with perfect attendance throughout the tour will be eligible for shares of a $3,000 point fund.
Opening night is Saturday, June 13 at Southern Oregon Speedway in White City with the Mon­day, June 14 event at Yreka, Calif.'s Siskiyou Motor Speedway.
Coos Bay, Ore., Speedway hosts the Monday, June 15 show with Cottage Grove, Ore., Speed­way the site of Tuesday, June 16 action.
The tour is at Sunset Speedway Park in Banks, Ore., on Wednesday, June 17 before a day desig­nated for travel. Two consecutive nights of racing close things out at Willamette Speedway in Lebanon, Ore., on Friday and Saturday, June 19 and 20.
IMCA Speedway Motors Weekly Racing National, Larry Shaw Racing Western Region, Allstar Performance State and special series points will be awarded each night. IMCA rules and procedures will be utilized at all races. The $80 entry fee each night includes car and driver pit pass; general pit passes will be $30.
Several Wild West Speedweek events will be broadcast on Speed Shift TV.
Nightly payout is: 1. $1,000; 2. $600; 3. $450; 4. $350; 5. $300; 6. $250; 7. $200; 8. $175; 9. $150; 10. $140; 11. $130; 12. $130; 13. $125; 14. $125; 15-20. $100.
The top two from the "B" feature(s) will transfer. Third place will pay $100, fourth pays $75, fifth pays $70, sixth pays $65, seventh pays $60 and eighth on back pays $50.
Californian Alex Stanford became the first out-of-state driver to win the championship of the Oregon-based tour last year.